Get Chalet Composite Shutters in white for that cottage feel in the home
Aug 18 2011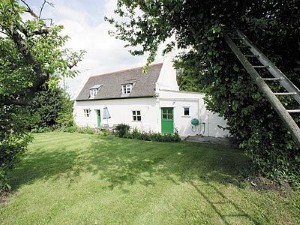 Opt for that cottage look with Chalet Composite Shutters.
There's something about a cottage that makes it such an appealing place for comfort and relaxation. In fact, plenty of trends in interior design these days are based on the simplicity and rustic feeling of a cottage. From the light airy colors on the wall to the painted floors and simple décor, many are singing its praises. If you would like to emulate this look for your home, you might want to start with the right
window treatments
.
For a true cottage vibe, a set of Chalet Composite Shutter in white from Blinds Chalet might just be the way to go. As unique as the material may be - the composite is made from a combination of wood and other durable polymers - the look still feels like it was taken from an old cottage in Cape Cod.
At the same time, the
shutters
are practical additions to any room, regardless of style. With a state-of-the-art spring-loaded mechanism, the louvers are designed to close tightly against each other so you can get some privacy at night.
Bookmark/Share this page: