Express production meets the decorating needs of Blinds Chalet customers
Aug 8 2011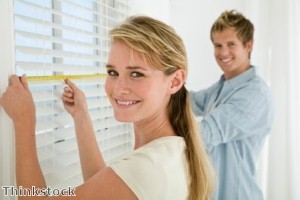 Custon-made window blinds and shades can be made quickly through Blind Chalet's express production.
When consumers need to get their decorating needs met in a hurry, express production of custom-made
window blinds and shades
from Blinds Chalet is the way to go.
Once an order is placed, production begins the next business day. When the new window treatment is finished, additional time should be allowed for shipping.
According to Blinds Chalet,
honeycomb cellular shades
, including cordless styles, can be made in two production days for both translucent and blackout
single cell shades
.
A wide range of products also can be made in three production days. They include 2-inch wood, faux wood and composite blinds as well as 1-inch
aluminum mini blinds
and honeycomb cellular shades in ultimate cordless, premier and crinkle fabric styles. Three-day production is available for both translucent and blackout single cell shades.
One example of the Blinds Chalet
window coverings
that needs only three days to produce are the company's budget 2-
inch wood blinds
. They are affordable without sacrificing the quality and style of a real wood blind. The blinds are kiln-dried basswood available in several popular colors - chestnut, dark teak, golden oak and pecan as well as alabaster and white.
Bookmark/Share this page: