Wood blinds address mood and function as the 'Meghan Method' advises
Jul 29 2011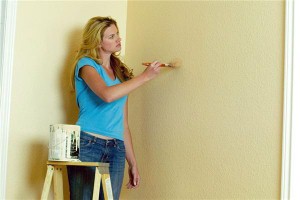 Helping homeowners plan their decorating choices is outlined in designer Meghan Carter's new book.
Designer and author Meghan Carter has named her current book signing tour the "Anyone Can Decorate Tour," and she means it.
"You don't have to be ridiculously artistic," she told the Riverside Enterprise. "You don't even have to be creative. All you have to be is you, just you, because decorating is simply about creating a home that makes you happy."
Carter is on the national tour for her book, The Meghan Method: The Step-by-Step Guide to Decorating Your Home in Your Style.
On her blog, Ask the Decorator, she demonstrates the Meghan Method, from whole-room décor to specific design elements such as
window treatments
, color choices and accessories.
Carter believes in addressing home decorators' emotional needs as well as functional ones along with the aspirations they have for their ideal home design.
Choosing the right window treatment embodies this philosophy because it considers the function need for light, privacy and energy savings. But
window coverings
can also help set the theme for a room, because they act as a backdrop to other furnishings. For instance,
wood blinds
are as adept in contemporary or traditional schemes, and convey an elegance that suggests an upscale look.
Bookmark/Share this page: