Mini blinds can be integrated into design with inherited furnishings
Jul 28 2011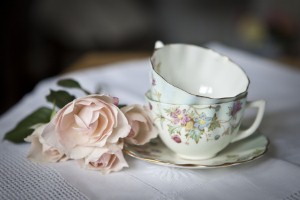 Integrating inherited items into one's decor can be done effectively with some planning.
From
mini blinds
to one-of-a-kind collectibles, homeowners often inherit furnishings and accessories that relatives and friends no longer need.
But combining someone else's belongings into one's existing décor doesn't have to be a design dilemma. As long as both old and new elements are integrated by following a few steps, the combination can make a stylish statement, accordings to Hamptons magazine.
The first step in mixing furniture styles effectively is to decide how a room will be used. A dining room that is reserved for visitors, for instance, should have a more formal look than one where the main family meal is served to both adults and children each day.
Once the use of the room is established, home decorators should plan a room layout. Taping out the size of major furnishings on the floor helps to visualize how individual pieces will look together.
Mixing contemporary traditional
window treatments
, such as mini blinds, with traditional-style
curtains
is another way to combine old and new elements. Curtains can be installed over coordinated mini blinds, which are available in a wide choice of colors and finishes.
Bookmark/Share this page: