Color wheel aids in choice of window treatments, from roller shades to mini blinds
Jul 27 2011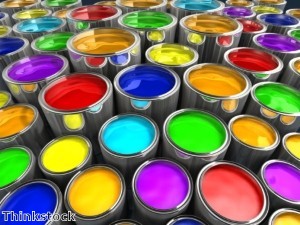 Using a color wheel can help homeowners make easier decorating choices.
If classic color combinations are what home decorators are looking for, the color wheel is the easiest tool to establish which hues work best together.
"The classic schemes are created from the color wheel," interior designer Karen Haller told Wickes.com.
By using this simple device, homeowners can determine which hues are complementary, that is, the ones that are located opposite each other on the wheel.
Unlike tonal schemes that involve colors with a similar brightness or darkness - such as pastels - complementary colors tend to be more intense.
Haller told the website that choosing wall hues isn't only use for a wheel. Choosing bathroom and kitchen tiles or
window treatments
that complement a wall color can also benefit from a spin on the color wheel.
Window coverings
, from
mini blinds
to
roller shades
, can be matched against a color wheel to find out where they fall in relation to other colors in a room and whether they would create a complementary look. Roller shades, for instance, come in a wide range of colors and fabrics that can be matched to any contemporary or traditional décor.
Bookmark/Share this page: