Cellular blinds might just be what you need for the home office
Jul 26 2011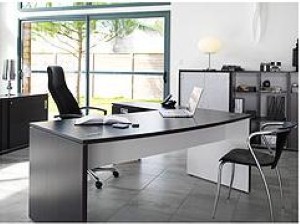 Cellular blinds might just be what you need for your home office.
With the advent of technology, more and more people are converting spare rooms into functional office spaces where they can get their work done. Whether you're an entrepreneur running your own home business or an employee of a company that allows telecommuting, you need a comfortable space in the house that can help you meet those deadlines.
A cozy work environment requires not only the right kind of furniture but also the perfect
window treatments
. The room needs to have just the right amount of illumination - too dark and you might end up getting tired, too bright and your eyes could get strained. For that perfect amount of natural light, you might want to consider installing
cellular blinds
in your office space.
Not only are cellular blinds inexpensive, they're also made from materials that allow just the right amount of light to pass through - in addition to giving you the privacy that you need. If you're looking for inspiration for work, simply pull the window treatments up! You never know what you can see outside.
Bookmark/Share this page: