Horizontal blinds that operate with a tilt control vary from aluminum blinds, wood blinds, or faux wood blinds. Tilt controls can vary from either a cord tilter or a wand tilt.
Venetian blinds
can open by either raising them or by tilting them. Occasionally the tilt control can become hard to use over time. Follow these steps to make window blinds open easier.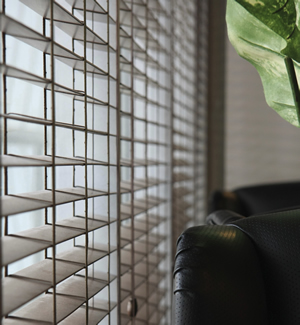 If the tilt control does not work, attempt to free the control by twisting the wand tilter clockwise while gently pulling the back cord of the ladder. The ladder is the cords that run both in front and behind of each blind slat with an additional cord running underneath each slat. You can also attempt to pull the front cord while twisting the wand control counter-clockwise.
If the blinds will still not tilt you will need to replace the tilt mechanism. This is an easy repair. Follow the remaining steps to replace your tilt control.
First remove the window blinds from the window by removing the valance and releasing the blinds from the brackets.
Remove the wand from the tilt control. Most wands have a hole that simply slides off a hook on the tilter.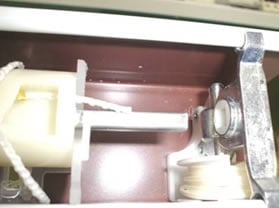 Slide the metal rod out of the tilter control. You may need to remove the small c-clamps that keep the rod from slipping or moving out of the tilt control. If so use some needle nose pliers to pull it off the rod. You may also have to remove the end cap on the opposite side of the headrail to allow the rod to slid enough to release it from the tilt mechanism.
Once the rod has been slid out of the tilter control, pop the control out of the headrail.
Replace the tilt control with a new one by snapping it into the hole left in the headrail where the old tilt control was.
Slide the rod into the new tilter control. Replace the end brackets and c-clamps you removed earlier.
Replace the
window blinds
back into the window and re-attach the valance to the blinds. Test the new wand control and you are done!
Related Articles