Installing window blinds as a side mount is simple. This article will explain how to to install honeycomb cellular shades as a side mount using l-brackets.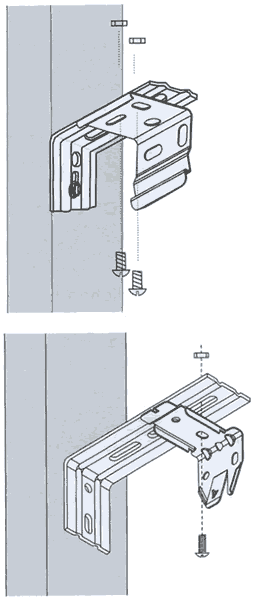 Side Mount Blind Brackets>
Attach each cellular shade bracket to the l-brackets using a standard bolt and nut. Thread the bolt through both the bracket and the l-bracket, attaching the nut at the top of the l-bracket. Make sure to mount the bracket perpendicular to the l-bracket as shown and that the brackets are positioned so they will not interfere with the mechanisms within the headrail.
Next, Mount both l-brackets on opposite sides of the window frame at equal distance or depth within the window frame. Ensure that the brackets are as close tot he top of the window frame as possible.
Once the brackets are attached to the window frame snap the
honeycomb shades
in place in their brackets.
It's that easy! Converting a traditional top mount cell shade to a side mount application takes a few additional parts and time but can be done.
Related Articles