When
horizontal window blinds
are raised or lifted they gather at the top next to the headrail. The height of the gathered slats is called the "stack height" of the venetian blinds. The longer the blinds, the larger the stack height will become.
Stack height is important on
window blinds
because the longer the blinds are the more they will block the view when they are raised. This is especially important on window blinds mounted above a doorway. Door blinds may be in the way at the top of the window door when they are fully raised.
Although stack height will vary from one horizontal blind to another, here are some basic stack heights for 2 inch wood blinds and faux wood blinds.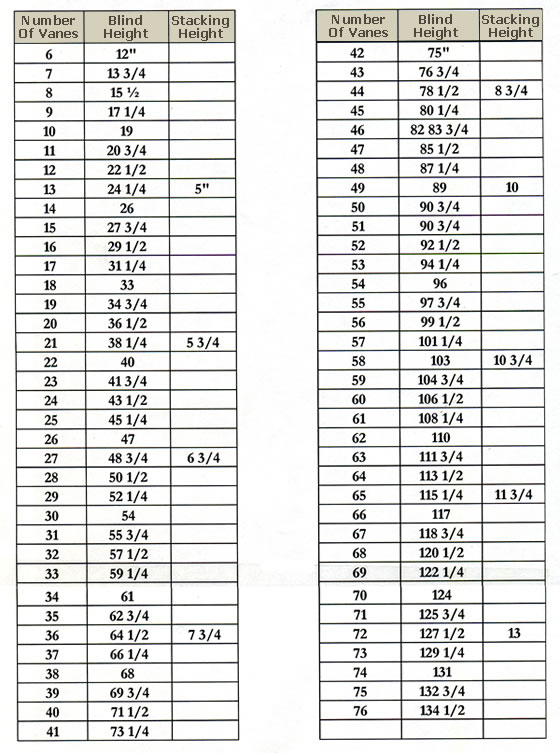 Remember all stack height are approximate and will vary by product. Different grades of wood blinds and faux wood blinds will have slightly different stack heights.
Shop online at Blinds Chalet for the best quality
wood blinds
and
faux wood blinds
. We offer a wide selection of horizontal blinds. Each of our venetian blinds are manufactured with the highest quality standards and components.
....................................
Blinds Chalet has more than 25 years of experience selling and installing horizontal window blinds. Attractive, high quality window blinds that fit any energy saving plan, decorating style, and budget. For information on what types of window blinds, blind accessories, and any other window covering needs, visit www.blindschalet.com.