1/2 inch micro and 1 or 2 inch aluminum mini blinds installation instructions. This page explains basic installation for aluminum blinds which is similar to
installing horizontal wood blinds.
Here are some simple steps for installing mini blinds.
How to mount window blinds:
Mount Brackets
With the mini blinds fully opened(Figure 1) hold up to wall in the position it will hang. Make sure the blind is centered left and right and height is correct. Make sure the mini blinds are level. Make pencil marks ¼ inch past each end of the headrail. Now place mounting brackets in level position on pencil marks with large hole facing the floor. (see Figure 1 – Mounting Brackets) Secure brackets with screws.


Snap on Front Caps
Slide headrail into mounting brackets. Close hinged door.


Assembly
Wand Assembly
Slide plastic collar up the tilter shaft past the hole.(see Figure 3) Place hook on top of wand through tilter shaft hole. Slide plastic collar down tilter shaft to cover hook. This will lock the wand in place.

Valance Assembly
Slide the valance slats into valance clips. Then hood valance clips onto top of headrail(see Figure A)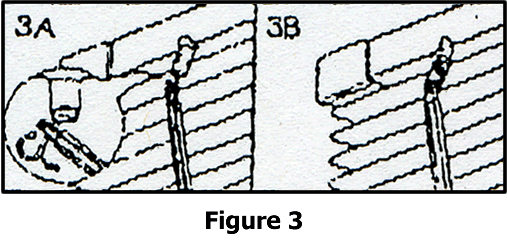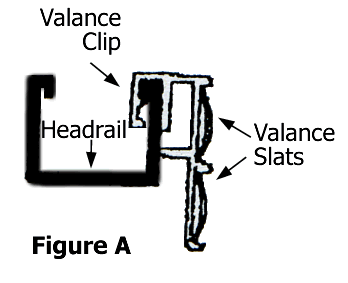 ...............................
Blinds Chalet, has more than 25 years of experience selling and installing mini blinds and window shades. Attractive, high quality, and durable window blinds and window shades fit any energy saving plan, decorating style, and budget. Blinds Chalet window coverings come from manufacturers who use only the highest quality materials and resources, and each is backed by a limited lifetime warranty. For information on what types of window blinds, blind accessories, and any other window covering needs, visit www.blindschalet.com.