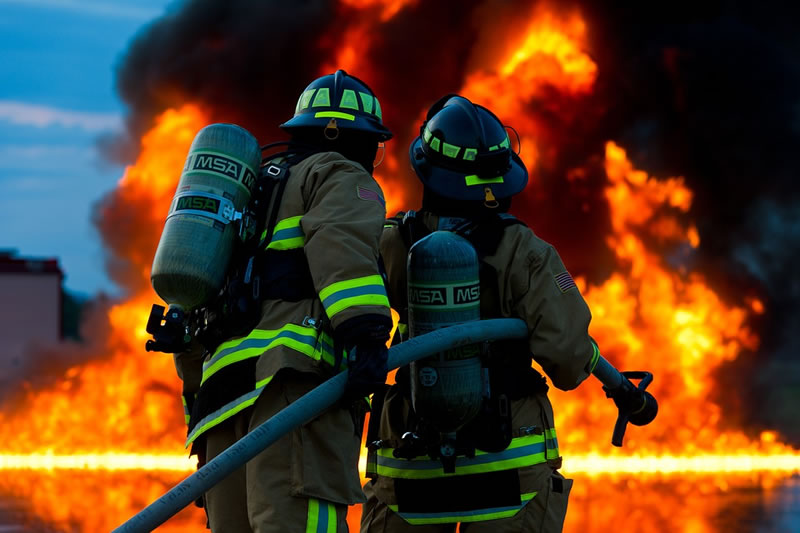 Having a fire escape plan in place at your home is an important part of making sure that everyone in your family is prepared in the event of a fire emergency. The plan should map out multiple exit points, through doors and windows. There should also be a designated meeting place to account for everyone, once all are safe. Windows offer us an escape to safety, in cases where using a door as an exit is impossible. Properly marked windows can signal to firefighters which windows are bedroom windows. Once the windows are properly marked, they should also be easily accessible and easy to open. Making sure that rescuers have a clear path to all windows is very important. Some residential buildings might also benefit from the installation of a fire escape ladder.

Fire Escape Plan

A fire escape plan helps to reduce panic and get everyone to safety as quickly as possible. Your escape plan should map out several exit points, including windows and doors. These exits should be planned out in different parts of the home; that way everyone knows where the safest exit point is, no matter where in the house they might be. Regardless of how people exit the home, they should head to an agreed-upon meeting place to account for everyone and to regroup and assess the situation. Once you have come up with your family fire escape plan, do a few test runs to make sure that everyone knows what to do and where to go. Practice the plan until everyone is comfortable with it.

General Fire Safety

Practicing proper home fire safety helps to mitigate the risk of a home fire. Using proper kitchen safety, as well as avoiding unnecessary risks in the home can keep your family and your property safe. But should there be a need, it is important that everyone in the home knows what to do in the event of a fire. Teaching children the basics of fire safety, as well as reinforcing those concepts in adults will help to best prepare everyone in the home. Fire safety concepts, such as Stop, Drop, and Roll and the importance of how to properly check the safety of an exit point should all be covered as part of your family's fire escape plan. Above all, the importance of calling 9-1-1 or emergency services can save lives and is the most important part of fire safety.

Fire Prevention

Fire prevention is critically important to making your home as safe as possible, and an emergency as unlikely as possible - within your control. Smoke alarms should be professionally installed inside bedrooms and in common areas and tested every month to ensure they continue to work properly. Fire extinguishers should also be installed in high, accessible areas near windows. Hold a fire extinguisher training for your family, because each extinguisher may work slightly differently and it is important that everyone knows how to properly use the model installed.

Pet Fire Safety

Escape plans are well and good for the people in your family, but what about your pets? Make sure that your family's pet is part of your escape plan. Including them like this, from the very beginning, will help to ensure that they are safe and cared for in the event of a house fire. Practicing the plan with your pet may also help to make them more at ease, should the need to evacuate the home arise. If, for any reason, you cannot help your pet as part of your escape plan, make it very clear to the firefighters that the pet is inside and where they may be likely found. As with bedrooms, there are special
clings that can be placed in one of your front windows to alert rescuers of the pet inside the home.

After the Smoke Clears

Once your family has regrouped and is safe, and the fire emergency is over, it's time to assess the damage and figuring out the next steps. It is important to let your friends and family know you are safe. Seek medical assessment or assistance, if needed. Do not reenter the home until given the go-ahead by local authorities. There are many helpful community organizations dedicated to fire and disaster recovery, should your family need immediate short-term or long-term assistance. During the recovery period, it is important that the family support each other with patience, understanding, and love; stress levels may be high for all.

Kid Fire Safety

It is important to teach the importance of fire prevention and safety to even the youngest members of your family. Using games and activities to help teach important fire safety concepts can go a long way in preparing kids for a fire emergency.
Related Articles