Elite Light Filtering Roller Shades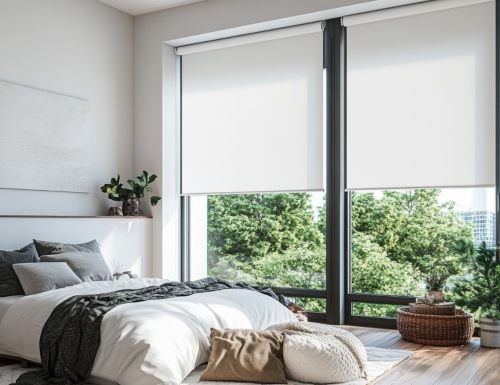 Bookmark/Share this product:
Our Elite light filtering roller shades are made from fine woven polyester fabric giving them a crisp, modern look. Our translucent roller shades are designed for privacy but to allow filtered light to pass through the translucent fabric. The darker the color the less light that passes through the shades. Please order samples to see the transparency of the fabric.
Odor Free - Non-toxic fabric.
Shades wider than 94"W will be railroaded material.
Shades wider than 94"W & longer than 84"L will be horizontally seamed.
Spring loaded lift mechanism.

* Production lead times are only an estimate and does not apply to any colors that are out of stock. Please allow additional time for shipping.
Instant Savings! Dont forget to enter coupon at checkout for the 55% Off Savings!







Due to the color variation between monitors we recommend ordering samples before placing your order if color is important.

This is a forum to ask product related questions that will be answered by our design consultants. If you have a question regarding an order or a customer service issue, please call us at (888) 633-7840 or use our
contact form
.
Approved questions and answers may take several days to appear on site but you will receive a quick response to your question.
Write a Review

They are awesome.
Nov 25 2015
Measuring:
I measured my own blinds!
Installation:
I installed my own blinds!
They are awesome. Easy to install. Thanks for a great product, great price and fast shipping.
This was our first purchase .
Feb 27 2015
Measuring:
I measured my own blinds!
Installation:
I installed my own blinds!
This was our first purchase . Sample we ordered came few days later . Ordering was easy & they fit perfectly with very easy installation . Good quality and thanks to customer service with the help in answering our questions .

Cassette Headrail
The cassette headrail comes with a matching fabric strip.
The shade is raised and lowered by a cord
The cassette headrail has an integrated reverse roll stop.
Price is based on the width of the shades
Headrail Measurement:
Inside mount, ordered width minus 3/8"
Outside mount, ordered width plus 3/16"
Fabric Measurement
Inside mount, ordered width minus 1 1/8"
Outside mount, ordered width minus 3/4"

Cordless Lift
Raise and lower your blinds without cords. This upgrade is great for homes with children because there are no dangerous lift cords. Not recommended for sizes wider than 96 inches.
Shipping
Each of our blinds and shades are custom made to your specifications. You can expect them to arrive approximately 2 to 2 1/2 weeks after ordering. Standard shipping is UPS or FedEx ground.
Product Specifications
Width:
15" - 103"
Minimum Mounting Depth:
1.25"
Height:
24" - 120"
Minimum Flush Mounting Depth:
2.5"
Free Features

Lift Cord
The lift cord is used to raise and lower the blinds. This option allows you to select the position of the cord on the blinds.

Roll Position
The side in which the fabric comes of the roll and whether the roll is visible. With the standard roll, the fabric comes down behind the roll next to the wall and the roll is visible inside the house. This option keeps the fabric tight to the wall on an outside mount. Reverse roll brings the fabric down in front of the roll and hides the roll from the house side of the roller shade.
Need Help Finding Something?
At Blinds Chalet we can special order just about any window covering even if it's not on our website.

Call us at (888) 633-7840
or