Energy Efficiency at Home
Jan 14 2013
Essentials to Create a Luxe Victorian-Inspired Bedroom
Jan 14 2013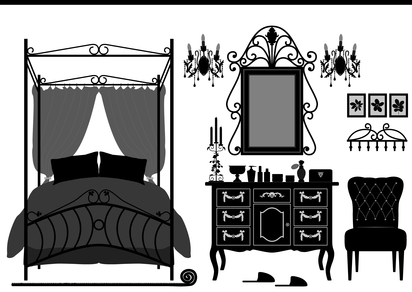 Heavily-upholstered furniture, realistic portraits, excessive ornamentation and rich hues define the influence of a style Queen Victoria herself began. The use of gleaming metal and ornate furniture can help you create a lush, vintage bedroom experience. Elaborately transform your bedroom using these eclectic, Victorian-inspired elements.
Read Full Post »
Choosing the Best Replacement Windows
Jan 11 2013
If you are like most people, you are concerned about your home's value, both now and in the future. Regardless of how well you maintain your home, you would probably agree that certain repairs are unavoidable. This is especially true regarding windows, as even the best quality units will eventually wear out and require replacement. It is never wise to procrastinate when the time has come to replace old drafty windows with new energy efficient models.
Read Full Post »
Give Your Old Bathroom a New Look with Modern Taps
Jan 11 2013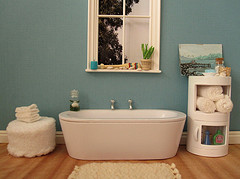 Creating a beautiful bathroom does not have to cost a small fortune. When money for improvements is tight, simply updating a few fixtures and fittings can breathe new life into a tired looking bathroom. One way in which this can be achieved involves replacing old and basic taps with new, more stylish models. The latest offerings combine ingenious functionality and cutting-edge design, so it won't be long before this most important of household rooms is transformed into something a lot more exciting. The latest taps challenge the boundaries of traditional thinking, so homeowners should open up their minds to the possibilities.
Read Full Post »
Double Your Garage Storage Space
Jan 11 2013
2013 New Years' Resolutions for Selling Your Home
Jan 11 2013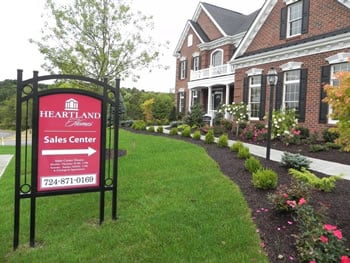 Home buyers know what they want and tend to stick to it. This is part of the reason that home buying is so difficult. For a bit of insight into the buyer mindset, we have made a must-do list for sellers to complete before ever calling an agent or listing their home. Start with these simple home improvement steps and the whole process can be a little smoother.
Read Full Post »
Indoor Features to Create a Calming Atmosphere
Jan 7 2013
Most people spend a great deal of time in their homes. Therefore, it's critical to consider the effect of various elements on the peaceful presentation of your home. Is it a place that is inviting to both the owner and guests? Is it a place to be proud of? Is it a good place to linger and spend valuable time in? Many things add to the overall atmosphere of any residence.
Read Full Post »