2013 New Years' Resolutions for Selling Your Home
Jan 11 2013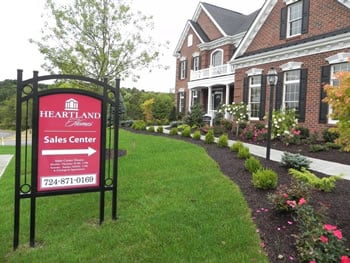 Home buyers know what they want and tend to stick to it. This is part of the reason that home buying is so difficult. For a bit of insight into the buyer mindset, we have made a must-do list for sellers to complete before ever calling an agent or listing their home. Start with these simple home improvement steps and the whole process can be a little smoother.
Make a good impression.
Before tackling anything inside, take a look at the exterior of your house and the surrounding yard. Potential buyers will get their first impression from the street so evaluate the home's curb appeal. That means it's best to look for overgrown and out-of-control bushes that must be trimmed or uprooted to put its best foot forward. Siding damage, roof problems and cracked paint are all no-nos, as well. Replace the bad siding, repair or hire someone to repair damaged roof shingles and paint the shutters or doors (or whatever) that appear to have seen better days. If you aren't sure about paint colors, it might be best to stay neutral or try the classics like a red door.
Continue exterior cleaning efforts.
Beyond a fresh coat of paint or re-shingling, be sure to clear out the gutters of any unpleasantries, gut the old garden, clear the yard of debris and even consider a winter trim. A messy lawn can send the wrong signals.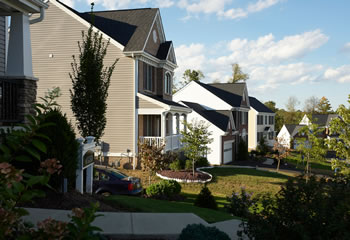 Repair and repaint.
Potential homebuyers look at so many things when they tour a new house. However, at the heart of it all, we really just want something nice and comfortable. That being said, make necessary repairs. Knicks, scratches and scuffs on walls must all be dealt with. We also know that you likely have many pretty pictures hanging, but these will soon be taken down and leave nothing but nails in the wall. To fix these problem spots, take out nails and make note of other scratches. From here, it is important to patch both types of damage, usually by applying a thin layer of putty with a putty knife and allowing it to dry. If you have a flair for bold colors, it's time to tone it down. The fact is that a deep red wall isn't everyone's taste, for example, and such bold colors add an unnecessary intensity to the home. When looking to repaint, it's best to go with neutrals like white, eggshell or a light brown.
Eliminate odors and stains.
Pets are great and keep us company, but accidents do happen. Odds are good that at some point Fido couldn't hold it in until his evening walk or that Sweetie had a hairball. These things happen and we deal with them, but the odors and stains that accompany these incidents linger on. It's true that perhaps you cleaned up the mess when it happened, but without a deep clean of the area, a new animal may come into the home and mark the same spot, due to its keen sense of smell. Regarding stains—well, they just muck up your carpeting! The same rules apply for odors from smoking. Smoking leaves some nasty odors behind and can even leave some film stains on walls. In this case, try wiping the walls down with ammonia and then repaint. For further assurance, clean out the furnace filter too.
Replace the outdated.
Have you ever watched a home show? One of the top things home seekers point out is outdated items. Many times this is in the kitchen, where couples know they will spend a lot of time cooking and entertaining. Did you get you fridge from Nana? Does the stove look like it popped right out of the '60s? This is also a great time to review
window treatments
, which can modernize a space in 30 minutes.
These are just some of the New Years' resolutions for those wishing to sell their home in 2013. Certainly a thorough investigation of your own house will yield various other things to consider. Stick to your resolutions and you will be in a better position to sell your home in 2013.
Get ideas for your next place, the dream that you always wanted, by visiting this
Pittsburgh new home builder
. Heartland Homes has a great blog and online design studio to mix and match construction and design options.
Want to participate in the Blinds Chalet community?
View details
Post a Comment