Home Improvement Trends to Watch Out for in 2013
Jan 18 2013
We might be living in an age of austerity but this doesn't seem to have knocked the nation's passion for home improvements. In fact with the high cost of houses and the lack of availability of mortgages, home owners are choosing to focus their attention on the bricks and mortar they are presently living in. This could be anything from a simple coat of paint to full scale extensions requiring professional builders and contractors, all in the pursuit of providing that X Factor. Here we explore the different trends which are developing for 2013 and how we might achieve the best possible home make over.
It might be of no surprise to know that many home owners are choosing to go green when it comes to home improvements. Not only is this a conscious decision to protect the environment but many of the Eco features actually save you money. More and more people are investing in windows and conservatories with triple glazing which will immediately reduce energy bills. This type of glazing also includes ultraviolet filters which allow natural sunlight to get through without the effects of harmful UV rays. They also have special coatings which are practically self- cleaning and have amazing near soundproof like qualities.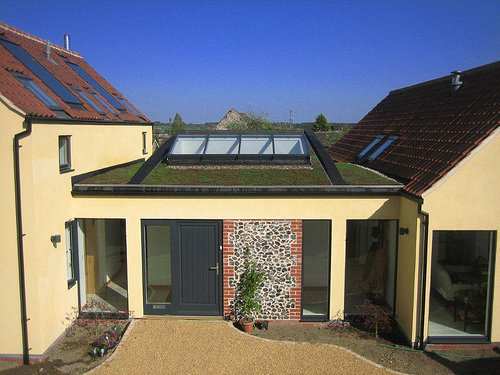 Inside the house, it is the kitchen which has traditionally held pride of place. It's the focal point of any home. In the past, the trend was towards grandiose examples which were meant to inspire awe to all who entered with lavish fittings and opulent decorations. These days however, there is a drive towards a more minimalistic design. This year we can expect to see more mixing and matching of cabinets. The idea here is to create a style which allows for modernity whilst keeping a traditional homely feel. Neutral shades are also paramount to prevent premature ageing. We'll be seeing less of the ubiquitous granite worktops and the stainless steel splash backs which seem to have been the norm for such a long time. The cabinets and worktops will likely be oak and walnut as opposed to cherry wood. In 2013, there will be the introduction of murals as a popular form of decoration. These need to be strategically placed in the room to give that air of uniqueness and make the kitchen look interesting. In terms of overall colour, again we will be seeing more neutral shades but this time it's likely to be taupe as opposed to the standard dull greys which were all too present in the last 20 years.
Bathrooms will be more serene places. There is a growing popularity for finishes in bronze and stone fixtures and fittings. If you have the space available you can create the most magnificent bathroom. We'll see an emphasis towards streamline rooms with no clutter with glass and natural stone tiles. Even the drain channel in the shower will be a thing of the past as hidden ones will be incorporated which will make you wonder where all the water has disappeared to. The tacky looking plastic shower curtail will be replaced by one made of cotton or linen.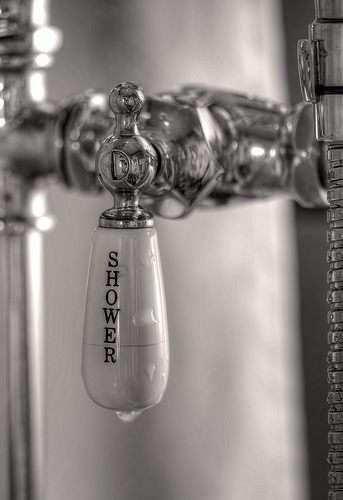 Recycling of materials will be a big thing with paper and resin composites incorporated into an array of suites. We can expect to see a greater use of wood on the floors as reclaimed barn board takes a starring role. As is the case with all bathrooms, it is texture rather than colour which makes the difference.
We can expect to see floral patterns being ever more popular in 2013 just as in 2012 and many a living room in the country will reflect this. Paints will be natural shades although dark indigo is said to be Dulux's colour of the year.
Whether your budget is large or small, there are numerous inventive ways of giving your home that new lease of life and this year is looking like a great one for that extra bit of inspiration.
Emile Stark is a writer for Policy Expert, who has a passion for DIY and interior design. Whether you need coverage for your building or household contents, you can find all the help you need with
home insurance from Policy Expert
.
Want to participate in the Blinds Chalet community?
View details
Post a Comment