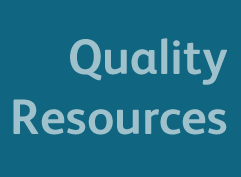 Window Decoration Craft Project for Kids

One way to fill classroom time or to take a hands-on approach to lessons is to teach students to make window decorations. Window craft projects can incorporate the subject matter a class is studying, such as a lesson on snowflakes and how each is unique or basic information on leaves. The craft projects can also help a classroom get ready for an upcoming holiday, such as Halloween or Valentine's Day. Some projects are designed to be left in the classroom while students can take other projects home and hang them in the windows there. Each project is safe and doesn't use of candles or open flames. Some of the projects require adult supervision, as they involve the use of scissors or a hot iron.
Window Painting
Students can use paint to dress up the classroom's windows in honor of the changing seasons. They can also paint the windows using scenes from a book they are reading or demonstrating scenes from nature. Teachers can make window paint from commonly available materials. The paint is easy to remove from the glass using dish soap or water and vinegar.
Stained Glass Crafts
A teacher can help students make stained glass window decorations using a variety of materials. Younger students can learn to make window hangings that mimic stained glass using clear materials such as wax paper or contact paper and either crayon shavings or tissue paper. Older students can learn to make a version of stained glass by drawing a design on a piece of glass, then painting the glass. The designs students make can be seasonal, such as hearts for Valentine's Day or pumpkin shapes in the fall.
Window Clings
Window clings are fun and simple to make. A teacher or parent can help students draw a design on a piece of wax paper or a piece of plastic wrap. The students can use either puffy fabric paint or glue that they've dyed with food coloring to trace the designs. Once the paint or glue has dried, the students can peel the window cling from the backing, and then put it on a window.
Snowflakes
Although cut-out paper snowflakes can be used to decorate any part of the classroom or a student's home, they are a great way to welcome the winter if hung in the window. Cutting snowflakes from a sheet of white printer paper is simple enough for even very young students. If a student has trouble using a pair of scissors, the teacher can help them out. To make snowflakes that are slightly translucent and catch the sunlight, students can use tissue paper instead of printer paper. Since every snowflake the students make will be slightly different from the others, making them to hang in the windows is a great way to teach about diversity and uniqueness.
Sun Catchers
Sun catchers are similar to stained glass, but can be a lot easier to make. Some sun catchers double as wind catchers, and spin or move about when the window is open. A student can make a sun catcher simply by coloring a design on a piece of plastic film, then hanging that film in the window. Permanent markers work best on plastic film, as washable markers will wipe away easily.
Window Hangings
Window hangings let students decorate a window from either the inside or outside. The objects students make to hang in the windows can be seasonal, such as Easter eggs or a black cat for Halloween. Teachers can have students draw and cut-out characters or objects from a story that the class is reading or can have students create window hangings that feature objects from a science lesson, such as parts of the body or different types of food. If the class has recently gone on a field trip, the students can use items found on the trip, such as fallen leaves or dried flowers, in their window hangings.
Bookmark/Share this page: