Add Style and Class to your Home by Incorporating these Designs
Mar 4 2013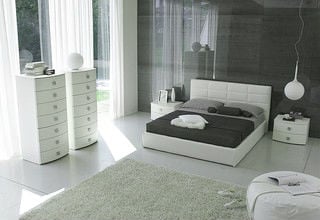 A bedroom is a space you want to make personal. Your personal style should shine through. It should also be a space full of comfort that encourages the REM cycles to commence. You want your bedroom to look beautiful and feel homey. As you design and decorate your bedroom, here are a few design tips to make it personal and comfortable.
Choose a Style
Before you begin the bedroom design process, choose a style. Instead of throwing together random furniture, patterns and colors select the look you are trying to achieve before you start. Do you want a modern/contemporary look? Do you like vintage/distressed items? Is your home a more formal/elegant space? Would you prefer a beachy/nautical design? Do you want a room that is sunny and bright or cool, calm and collected? The biggest step in your bedroom design is selecting your style.
Comfortable Bedding
We all know that a comfortable mattress and pillow are necessary for a good night's rest, but did you know the bedding you choose can also encourage a restful night? Not only do you want a beautiful, fashion friendly bedspread, you need something that can encourage sleep. Comfortable bedding that beds you to snuggle in is a wonderful design feature that also makes the space more comfortable.
Set the Mood with Color
In addition to the design style you choose for your room, the color scheme you choose in your bedroom will create the mood of the room. If you want a calm and serene feel in your bedroom, choose cool, neutral colors. Blues, grays and tans will create this feeling of serenity. If you are looking for a bedroom that brings more energy and liveliness choose a brighter, warmer color scheme. Reds, oranges and yellows will bring warmth to your bedroom.
Dress up your Windows
Window coverings are not only great for privacy, but add a finished look to the bedroom. Long drapes add a fancy, elegant touch to the room. There are endless options for window coverings and can add to any design scheme. Bamboo shades will create a more natural, calm bedroom. Choosing shutters in the bedroom conveys a homey, cottage style.
Make your Bedroom a Suite
If your bedroom has an attached bathroom you should take just as much care decorating the bathroom as you do the actual bedroom. Your room will feel more like a suite if the bedroom and bathroom have continuity and feel connected. Whatever colors and patterns use in the bedroom, carry them into the bathroom. If you have bright purple throw pillows on your bed, use that same hue for towels or the shower curtain.
Mirrors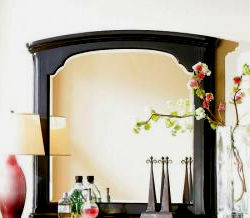 Mirrors are a great design element in any bedroom. They bring elegance and romance into the room. They also have many functional qualities. A mirror can reflect light and create a more open feeling room. Place mirrors in a place where light will reflect off of them. Mirrors should also be placed on walls without windows to create the appearance of a view where there isn't one.
Functional Furniture
The furniture you put in your bedroom can make the space somewhere you want to be for more than just sleep. Use the space in your room for furniture that is useful. If you like to read, create a comfortable reading nook. Put a chaise in the room with a small table to invite you in for reading. If you are a writer, have a small table or desk near the side of your bed. While you want your furniture to look beautiful, you also want it to be functional.
About the Author: Jessica Hamilton, with
Cariloha
, is an avid blogger that loves fashion design, home decorating, shopping and the environment. She enjoys finding ways to serve her community and she is always looking for ways learn and share her knowledge about "going green".
Want to participate in the Blinds Chalet community?
View details
Post a Comment