New Blinds Chalet Tavarua Wood Shades
Dec 19 2012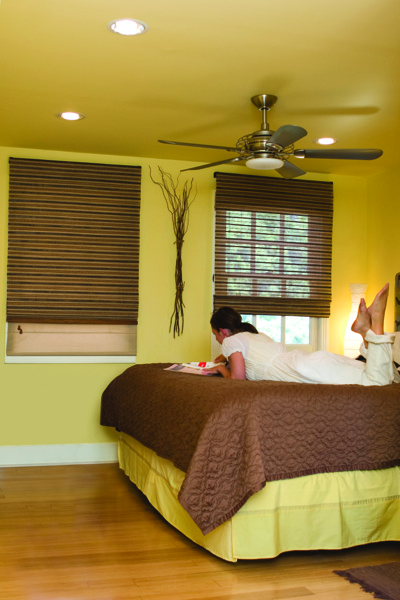 Wood shades have been around for a very long time. Now, they get another great addition to their family with the Tavarua Exotic Woven Wood Shades. These woven wood shades are made with a roman fold style lift. This will be a special treat for anyone who has seen bamboo shades raised before since it creates a "waterfall like" look on the window and a smooth flat bamboo face when lowered.
Tavarua woven wood shades
come with many of the upgrades that higher priced designer shades have available to them. This is what makes them so attractive to the consumer or decorator who wants a quality wood shade without going over budget. Some of these upgrades like color coordinated cords and tassels, privacy liners made from sewn and hemmed fabric, and bronze-tone fittings for cleaner and better operating mechanisms have excited many people and interior decorators alike.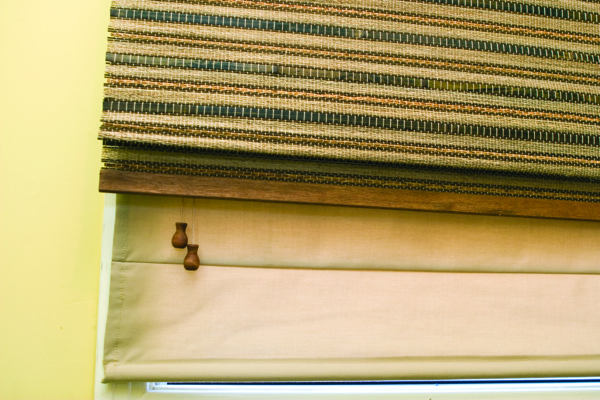 Tavarua Shade With Moveable Roman Liner
The exotic woven shades also have an extensive upgrade option. Taking most options available for its base wood shade, the exotic shade offers upgrade options such as a fabric liner for privacy or light filtration, top down bottom up, and/or edge binding for a little extra something that also helps with protection as well.
The Tavarua wood shades have a wide variety to offer that could excite any person who is a fan of wood shades. Even if you have never considered a bamboo shade before, these shades will definitely be worth a look. They have the ability to enhance every décor they are a part of. Blinds Chalet has opened its windows on their new wood shade line. Come and take a look at these special shades. We are currently offering free edge binding and buy 3 get 1 free on these amazing shades.
Go here to order
.
Related Products
Post a Comment