Unique Ways To Make Small Spaces In Your Home Feel Large
Sep 17 2012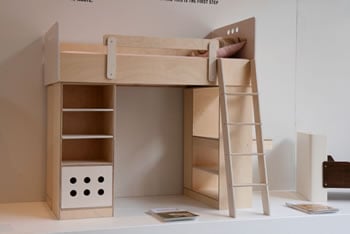 Does your home feel less cozy and more like the-walls-are-closing-in? Frankly, do you feel downright claustrophobic about sixty seconds after closing the front door? Having to live in a small space may not be unexpected based on your desired location, the size of your household, your budget, or your needs; however, that doesn't make it any less unpleasant. Before you take a sledgehammer to the nearest wall, phone a moving company, or convince yourself the air supply really is running short in your limited space try the following tips to make your small space feel larger.
If you live in a small space you probably have rooms that have to pull double duty. Perhaps your dinning area is also your home office or your bedroom is also your crafting space. A lot of times multipurpose rooms can feel crowded due to extra furniture/equipment. Here are a few things you can do to solve that problem: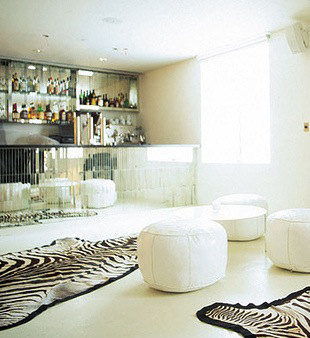 Get furniture that stacks or folds up to save space. Dinning room chairs that stack up and can be pushed into a corner are a great way to clear a little extra space in your home. For kid's rooms bunk beds are a conventional, yet excellent way to fit two children in one room and still have space to move around. Another example of fold-up furniture, although a bit impractical for the average Joe to build or acquire, is the Murphy bed which conveniently lifts up and into the wall.
Get multipurpose furniture for your multipurpose room. When shopping consider furniture that will serve two purposes. For instance, if you don't have the space for a guest room, consider getting a couch that folds out into a bed or a futon. Another example, one that's great for college dorms or a kid's room, is a loft bed. The child can sleep on top and often times there are built in drawers or work space beneath.
Make it mobile. Adding furniture casters (wheels) to your furniture makes it easier than ever to simply roll a piece out of the way. Add casters to your dinning room table so it can be moved aside when not in use or to your coffee table so that it can be moved to a corner when you pull out that futon.
Maximizing the potential of your multipurpose rooms is just one way to make your space feel a little more, well, breathable. There are also some simple decorating tricks you can put to good use to make your space at least look larger.
Choose paint colors wisely. Painting is relatively easy to do and generally a must-do when you move into a new place since the previous owner's tastes probably have little in common with yours. If you've moved into an apartment, check your lease or ask the manager. A lot of apartments are fine with you painting as long as you restore the walls to their original color upon moving out. When selecting paint colors for small spaces stick with light colors. Dark colors will make the space feel more closed in. This goes for the ceiling and floors (if you're considering replacing the flooring) as well.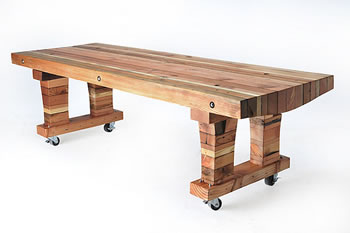 Light it up! Natural light can also help make a place look bigger. Obviously, if you've got a room without windows or with limited windows you probably aren't going to add one (that can be a big job); however, take advantage of what you do have. Don't put heavy draperies over windows or block them with furniture. In addition, ensure that windows aren't blocked on the outside by trimming back bushes or trees.
Raise the roof. In a small space or a space with low ceilings, hanging curtains at ceiling level will give the illusion airiness. The ceiling seems higher and in turn, the room feels a little bigger.
Mirror, mirror, on the wall.... Okay, this may seem like a throwback to a bygone decade, but consider incorporating mirrors into your decorating scheme. You don't have to do an entire mirrored wall. There are a lot of funky, modern mirror designs out there you can go with or you can buy mirror tiles and create your own look. Mirrors reflect not only images but also light and color which all make the room feel bigger.
Don't waste. Make sure you aren't wasting any space in your home. For instance, if you have an awkward nook or cranny think about adding some free floating shelves to provide extra storage or squeezing a desk and chair in to create a dedicated workspace.
One huge thing you can do to make a space feel larger and to help yourself feel more organized is declutter, declutter, and declutter some more! Clutter can make a place that actually is spacious feel crowded and closed in. When you live in a small space hiding clutter can be a challenge, but there are things you can do.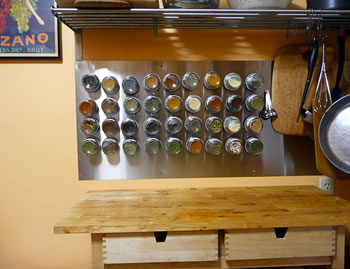 Bonus points for built in storage. When you're furniture shopping always pay close attention to pieces that have built in storage. For instance, replace that plain old coffee table with an ottoman. You won't have to keep yelling at everyone to keep their shoes off of the table. It gives you an extra seat when company is over. Plus many ottomans have a top that lifts off allowing you to store stuff within them. Also look for bed frames that have drawers underneath, benches where the seat lifts up, and etc.
Go for stylishly functional. There are a lot of accessories you can buy that serve a purpose and still look good. To clear off counter space, buy a magnetic spice rack. A magnetic rack/plate hangs on the wall and containers magnetically attach to it. Instead of having a bulky jewelry box on your dresser or (worse yet) jewelry strewn throughout your home consider a back-of-the-door jewelry organizer.
There are a lot of things you can do to make a small space feel bigger. Certainly some things are more difficult than others or more costly, but there are plenty of things you can try that are easy and budget friendly. You just need to tap into your creative side - or the creative side of one of your friends or family members.
Lindsey Brickell is an interior design writer that is interested in creating
economical design solutions
for any situation.
Want to participate in the Blinds Chalet community?
View details
Post a Comment