Five Additions To Your Kitchen You Won't Be Able To Live Without
Sep 11 2012
The kitchen should be the hub of the home. Not just a place for eating but a place to relax and reflect. Whether you're a budding chef or more of a 'can't cook, won't cook', here are 5 kitchen essentials that will make life a lot easier, you will wonder how you ever managed without them!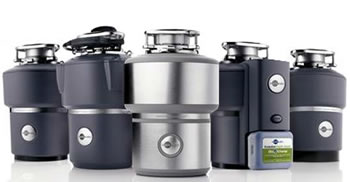 Image
via
1. Insinkerator
An InSinkerator, a play on the words Incinerator, is an instant hot water and disposal unit system all in one that is found, as the name suggests, in the sink. This is an excellent addition to any kitchen as not only does it save time hanging around waiting for the water to heat up it also allows solid food waste from cutlery to be incinerated and then flushed away.
2. Induction Hobs
Many modern homes have this feature in their kitchen, an Induction hob is a special ferromagnetic pan that is put on top of an induction coil of an induction cooker. The heat is then generated from an electric current produced by the electric coil. These hobs greatly minimise the chance of burns from handling hot pans as it is only the hob itself that gets hot. Cooking is faster and more efficient, the induction hob has an automatic sensor that can tell when a pan has been removed from the hob and turns itself off. Another added benefit of these kinds of hobs is that the heat stays internal and does not make the rest of the kitchen hot.
3. Slow Cookers
Slow Cookers have been around since the 1970's but they truly are a wonderful appliance to have particularly for those with very little time on their hands! They allow you to leave the house while still cooking dinner so means you don't have to stand over the cooker watching, you can simply get on with your day until it's time to eat. The method of slow cooking makes cooking a breeze for those who live life in the fast lane. Slow-cooking produces extremely tasty, tender and succulent meats.
4. Mandolin
Mandolin's can look scary but they can halve the time you would spend cutting, chopping and preparing fruit and vegetables. Mandolin's come in different sizes with a variety of blades for different functions and they vary in price so you are bound to find a Mandolin to suit your needs and budget. Once you learn how to use one you'll appreciate the ease and speed a Mandolin provides when it comes to food preparation.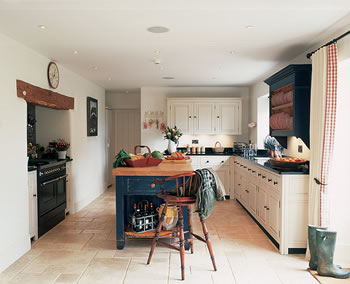 Image From
Chalon Handmade
5. KitchenAid Stand Mixer
A stand mixer can offer a hands free method of mixing, whipping, folding and beating a wide selection of ingredients. Unlike a hand mixer, that is hand-held and manually used to whisk and beat ingredients or powered by one or two beaters, a stand mixer is a stand-alone mixer mounted on a stand. They are usually a lot more powerful than the hand-held mixers and a lot larger. They are excellent additions to any kitchen allowing you to multitask and mix large quantities of ingredients quickly and efficiently.
This post was written by James Harper on behalf of The Kitchen Appliance Centre who stock a full range of kitchen products like the Insinkerator and induction hobs. Please visit their site for further details.
Want to participate in the Blinds Chalet community?
View details
Post a Comment