How To Decorate Your Home With Handmade Accessories
Aug 28 2012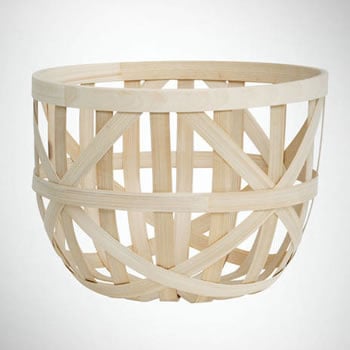 Home accessories are often what makes the difference between a bland, boring interior or something that completely blows you away. Many of the best examples of
home accessories
are also handmade, giving a natural, authentic feel to any home. The great thing about interior design aspects such as these is that they can fit into any style of home. Whether you are going for a modern look or something with more of a vintage twist, there are numerous ways in which you can use these to boost the interior of your home. We looked at our favorite ideas, and where they can be best used around the home.
Bamboo Baskets
Most bamboo baskets come packaged in their natural, pale color. The first thing we did was to get some eco-friendly paint and add an extra dimension to them by brightening them up. Once that was done, the possibilities were endless.
These are the perfect interior decoration for homes as they are suitable for any style and even in any room of the home. Use them in the bathroom for towel storage or bath accessories, as a fruit bowl in the kitchen, or as a display piece in the main living area. If you wanted to be really unique, you could even line the shallower versions and serve food in them.
Do not get too hung up in the painting of them either. While this is a great way to add color if your home is decorate in white and cream colors, they are a beautiful home accessory in their natural color and condition.
Origami Inspirations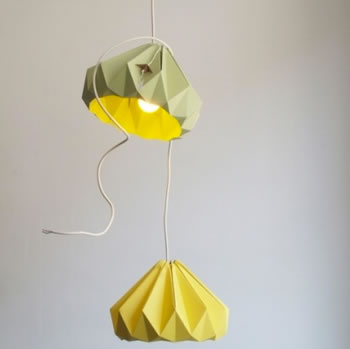 Although our favorite is by far the paper lampshade, we found paper decorations in general to be excellent quirky additions to any home. For the best authentic experience, why not buy a teach yourself origami kit and make the decorations yourself. Strange as it may sound, but actually using plain white paper in your designs will add a strange yet pleasant feel to any room, particularly in a space where lots of color has been utilized in other aspects.
If the paper lampshade sounds like a decoration that is up your street, these are not as complicated as they sound. These are available in a wide range of colors and come wired to be used in your home, so there is no complicated folding of crafting needed on your part!
The final inspirational origami design comes in the shape of paper vases. Thankfully a laser cuts these before being packaged, so all you need to do is lift it and shape it however you want. These are a great way to add life to a generic vase and also add a range of colors to your home decorations.
Wooden Decorations
The wide variety of wooden decorations available for decorating your home is truly inspirational. Whether it is a simple wooden plaque type decoration for the wall, or something such as a quirky hat stand for your lobby area, they both have the qualities and characteristics to add something to your home.
As an added bonus, most modern wood for interior design is produced sustainably, meaning your conscience will be clear knowing no trees have been needlessly chopped down to make your home look great.
Take this further than your home, too, with a stylish wooden key ring to make sure you keep all of your keys together in one place and you never leave anything lying around.
Handmade gifts and accessories add an unmistakable sense of style and panache to any home, check out the wide ranges of ideas currently available and make your interior dazzle.
Want to participate in the Blinds Chalet community?
View details
Post a Comment