Why Using Acrylic Prints Will Inspire Your Home
Aug 2 2012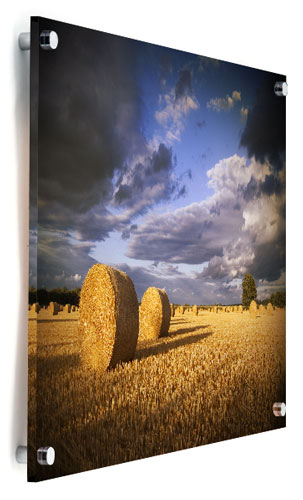 When you decide your home needs a fresh lick of paint and some new design accessories you may look towards a couple of art prints to liven up the walls. Traditionally many homeowners bought framed prints, paintings or even canvas art. Now there is a new and contemporary print media called acrylic art that will help create a modern theme to your home decor.
Essentially acrylic art is like a framed poster print but with a twist. The image is printed on fine art or poster-grade photo paper to ensure optimum print quality. Usually these are printed on wide format inkjet printers with good quality inks that will stop the image fading over time. Sometimes if the acrylic picture is going to be hung in a room with varying temperatures or perhaps above average humidity levels such as in a bathroom, the picture can be printed on special vinyl, which gives equally good print results.
Once the picture is printed and checked for color balance and clarity it is then run through a laminator and a bonding substance is applied to the paper. The print is then applied to the back of an acrylic sheet. You can have quite thick acrylic panels, up to around ¾ inch thick but these can be very costly so you will usually get an acrylic around ¼ inch. This is much more lightweight and easier to hang on your wall because of this. When acrylic printing first came out you would have the photo print sandwiched between two sheets of acrylic but this effectively doubled not only the weight of the finished acrylic, but also the delivery costs. This method is rarely used these days. Once the image is bonded to the acrylic it is finished off with four brushed aluminum-fixing studs to attach to the wall.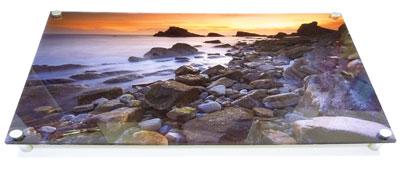 The finished print is a very modern and sleek looking piece of artwork. When it is hanging on the wall you will see how the light interacts with the picture as it illuminates it through not only the front of the acrylic but also the sides, creating a piece of wall art that looks almost 3D in appearance. The depth of the acrylic makes it look like a really glossy picture behind it, which works well with most pictures.
You can find another variation of the acrylic printing method whereby the picture is printed directly onto the acrylic sheet. In some circumstances this works well as the picture becomes translucent but the downside is the print can chip and flake off the acrylic and the quality of the picture will never be as good as printing on dedicated photo art paper.
If you have a modern, contemporary styled home then acrylic prints will work perfectly. Their glossy finish and modern fixing studs bring a touch of style and class to any walls and will fit in with modern interior designs. Many online galleries will have a range of pictures in their libraries, which can be printed on acrylic, and some companies even have a print service where you can send them your photograph and have it printed on acrylic. This is a great way to show off your own pictures and also make for stunning gifts. You can read more about acrylic prints
on this page
which will provide you with even more information that will be helpful in deciding if this new form of wall art is suitable for your home.
Want to participate in the Blinds Chalet community?
View details
Kim Hales
Aug 3 2012
Wow I've never seen these before, they look really nice! Do they deliver to the USA?
Ian Duncan
Aug 6 2012
That picture of the haybales looks really nice and suits the acrylic style, heading over to their website to have a look now..!
Post a Comment