Create A Unique Look With Color-in Kids Bedroom Wallpaper
Jul 18 2012
If your children's wallpaper doodling is driving you mad, what you need is color-in wallpaper. Kids love getting creative with bright colors, bringing art to life and depending on their age, they really don't care where they ink their imagination. So letting them loose on their own wallpaper and being able to praise them for their art is a fantastic combination for the whole family.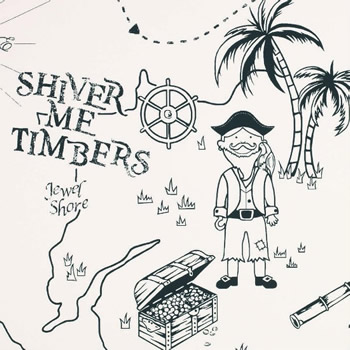 There are many different wonderful designs that will brighten up a boy or girl's room and also suitable for all varying age groups. The prices per roll range from reasonable to ridiculous but you can expect to pay $30 per roll on average. Below is a list of the best designs I have come across whilst looking around the web.
Treasure Island color-in wallpaper – By Laura Ashley
Perfect for a boy's room ages 3-7 this Treasure Island themed wallpaper is my personal favorite. You can use paint, felt tips and even pencils to bring this wallpaper to life. You can join in with your children or just leave them to it. At just $15 per roll this is one of the best value color-in wallpapers on the market.
Treasure Island coloring-in wallpaper
(Roll size 32 feet x 20 inches; repeat 20")
Also available in full color
Joyville color-in wallpaper – By Mr Perswall - finestpaintandpapers.co.uk
Joyville is the new color-in village wallpaper by Mr Perswall. Its hand-drawn style gives it a really authentic feel and looks like your child has drawn the set, as well as colored it in. This wallpaper is for boys and girls but might be suitable for older children. At $167 per roll, this wallpaper is the most expensive to purchase.
Mural size – 9ft wide and 8ft high.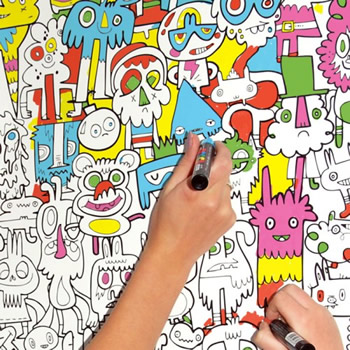 Burgerdoodles color-in wallpaper – By burgerplex.com
This fantastic color-in wallpaper by Burgerplex is suitable for both boys and girls aged 3-10. It's heavy, thick and hard wearing wallpaper suitable for felt-pens, paint and marker-pens. At just $35 per roll, this is mid-range wallpaper is built for all purposes. Its busy effect means that your child won't get bored easily if at all.
1000 x 20 " / 394 x 20.5" roll with black print.
Artwork repeats every 20" / 20.5".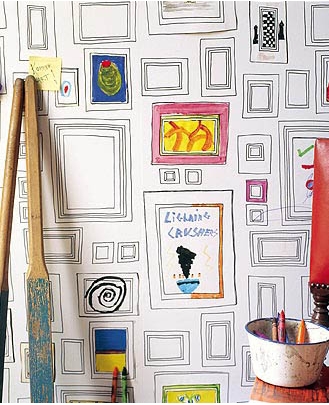 Frames color-in wallpaper – by Taylor & Wood
Where the other wallpapers allow you to color and paint on them, this wallpaper allows your child to get creative by doing all the other stuff, but also sticking pictures and art to their bedroom walls too! At only $18 per roll, this wallpaper is affordable and cool. It's suitable for boys, girls and even teenagers and creative people of older ages. It gives your child the opportunity to create something unique on their own wall.
W -20" L-32ft
http://www.grahambrown.com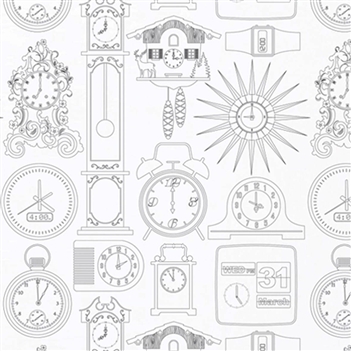 Tick Tock color-in wallpaper – by minimoderns.com
This cool wallpaper by minimoderns.com is made from sustained forests. It's $40 per roll and can be purchased from their website. I think it's a great idea for helping teach your children the time and also bring out their artistic side. Ages 7+ would be ideal and suitable for boys and girls.
20" x 32ft ROLL
52cm REPEAT - STRAIGHT MATCH
I hope this article helps you find some inspiration for your children's bedrooms or your own if you're a big kid! I think this idea not only helps bring out a creative side for your child but also give them something to be proud of. The only thing left to do is decide which one is best.
Written by Alan Gregory. When I'm not selling
washing machines
for
Appliances Online
I enjoy listening to music, watching films and playing FIFA on my PS3 (when I get the time). You can now follow me on Twitter @AlanJGregory.
Want to participate in the Blinds Chalet community?
View details
Post a Comment