5 Must Have Accessories For Your Home
Jun 12 2012
Your home is one of the biggest and most obvious expressions of your personal style and personality, and getting it just right is a passion for many homeowners. While there are certain clear trends in the way in which people choose to decorate their homes, both inside and out, some fundamental style aspects remain classic and timeless. If you are unsure about the best way to make your home look classy and not contrived, there are a number of things that you can do to ensure your home looks the part.
While it is difficult to set definite rules that appease every taste and unique sense of style, this article will attempt to outline five accessories that will look the part in any home. If you are working on a budget, then try and save for one and be creative with the rest – you would be amazed what you can do with a little bit of imagination. If you find that you are struggling, then turn to resources at hand – the internet, design magazines, your friends and even local furniture or hardware store owners can help point you in the right direction.
So here it is, the five must have accessories from your home:
A house sign,
A large mirror,
A textured wall (internal or external)
A unique front door, and
A photo wall.
If you are hesitant, keep on reading to discover just how effective these pieces and features can be in shaping the overall feeling of your home.
A house sign
In the good old days when families created homesteads and ranches instead of living on tiny streets piled up on top on one another, having a house sign was more of a logistical requirement than a decorative one. The infrastructure and maps that we have today did not exist, so people would find the right place by looking for a number, or the name of the family that lived on the farm. House signs fell out of favour during the 1950's, when uniformity was seen as a sign of strength, but they did make their way back, and are now more popular than ever. The reason why house signs are so important is that they immediately make the home feel like it is yours – it is like a stamp of ownership. It is also great way to give a sneak peak at the personality of your home. With the customization options available, you can get the right material, font, and wording to suit your style. Think of it as a prelude to the symphony that is your home.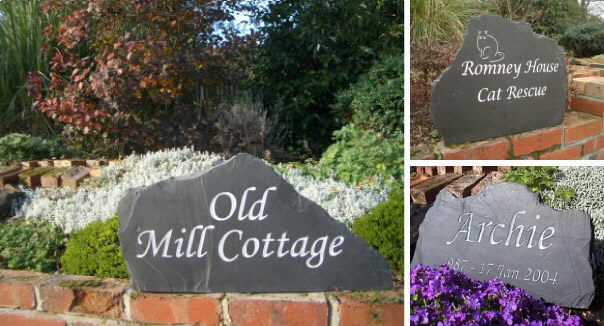 A large mirror
Once again, this is a practical consideration as well as a style statement. A mirror is great for creating volume and light, and you can always check how you look before you nip out of the door. Mirrors have lost that sleezy appeal, and when used properly, can transform your home. Look out for antiques that you pick up cheaply – they can become great focal pieces.
A textured wall
The reason why texture is so important is that it speaks to innovative and decorative passion, and it is very easy to do. It doesn't matter if you have a minimalist home or an ornate palace, adding texture is a great way to spread continuity and drama to a space. And once again, there are a number of ways that you can do so. Try wallpaper, which is now available everywhere, or even textured paint. If you have the budget, try and incorporate some natural materials, like wood or slate,. These are environmentally friendly and readily sourced, and can add tremendous power. This is the kind of bold statement that any home needs.
A unique front door
Too many homeowners overlook the importance of their entrance portal. Firstly, it should match the mood of your home. IF you have an ornate home, look for something dramatic. IF you are eco conscious, get something recycled. Use your imagination and do some research – there are amazing options out there.
A photo wall
This is not to everyone's taste, but that is because people think of messy college dorm rooms with random Polaroid snapshots strewn about. You can opt for many images, which work very well in a lounge or sitting room, or use one giant print of your family to dominate a room. It is imperative to keep your memories, and very stylish at the same time.
This article comes from Victoria Heckstall on behalf of
House Signs & Plaques by Rustic Stone
. Victoria is a freelance writer and a giveaway host who loves the topic of home improvement and design. oreelance writer who loves
Want to participate in the Blinds Chalet community?
View details
Post a Comment