Dangers Of Moisture, When Heating Equipment Really Helps.
May 21 2012
Conducting home renovations during the autumn and winter months will throw up a range of moisture and damp problems, which are often avoided instead of solved. If you are making changes to your home around these times, you are likely to encounter a number of problems, which can be easily solved, with a range of heating solutions that are out there. Expensive to purchase yet very cost effective to rent, professional heating equipment can really help you if you are encountering any of the following issues whilst renovating your home: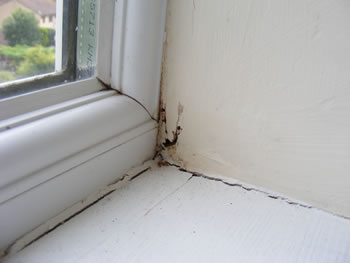 1.) Too much moisture.
Signs that you have it: Plastering is not drying, damp lines are appearing in walls and wallpaper will not stick.
If the weather is too damp and there is a lack of ventilation coming in and out of the work area, you are normally forced to stop work whilst you wait for it to dry out. Professional heating equipment can dry out walls and damp areas very fast, even when it is cold and damp outside. If your renovation is happening and it is being halted due to unwanted moisture or dampness, seriously consider buying or renting heating equipment – as this will solve the problem very quickly.
A professional piece of heating equipment can dry your floors and walls within a day, which means that you no longer have to be careful about your surfaces and you can also spot errors and inconsistencies much faster. When you are renovating at home you want to be able to get back normal as soon as possible, so being able to put your home back together again after refurbishment quickly is an added perk.
2.) Ventilation Problems
Signs that you have it: You are undertaking home improvements and the windows are closed. You are practically suffocating from paint and cement fumes inside your home, your eyes are stinging, but you are aware that opening the windows will slow down progress and potentially halt the work.
If you are painting or plastering in a small space, you are also inhaling all of the toxins and poisons that come with it, which is not good for your health and should be avoided if possible.
Here, professional
heating equipment
will allow you to ventilate the area, whilst opening doors and windows and providing enough heat so that any air that is circulated is clean, fresh and most importantly warm and dry. As tempting as it is to paint in closed environments – you will have much better painting experience (and a much better finish) if you invest in heating equipment that will allow you to ventilate the work area, and also help your surfaces to dry.
3.) Temperature control
Signs you need it: You are freezing.
When renovating a home, it is often the case that electrics and heaters are detached from walls and switched off, making it feel as if you are painting in the arctic. Don't suffer. If you are working in the cold, then it is highly likely you are working in damp conditions as well. Using a range of heating equipment for your project enables you to control the temperature whilst you work, allowing you more freedom of movement, quicker completion and a more pleasant experience.
There are many situations where damp and moisture problems put a halt to your building or renovation work. Rather than let it stop you there are solutions out there that can help you overcome these problems, letting you crack on with your homes transformation.
Ben is the contributor of the above post and is currently writing for a
tool hire
company.
Want to participate in the Blinds Chalet community?
View details
Post a Comment