Home Makeover Tips
May 17 2012
When you decide on giving your home a makeover, a lot of things are involved. You don't just want to buy a few pieces of furniture, paint the walls and buy some art to hang at specific areas, you want to change the way it looks and feels too. This is quite a bit of a challenge to take on for any woman. It takes meticulous planning, shopping, having a broad vision of the end result, and a lot of help. Many people these days prefer hiring a reputable interior designer to do the job. There are more than plenty interior design firms spread across the country that take on such work and execute it brilliantly. The one drawback though is that even if it is your vision that has been translated into the home, the detailing is definitely not yours. Plus, giving the job to someone else can never give you the satisfaction you might have in doing the designing yourself.
In such a case, it might be a good idea to take on an interior designing student or someone as an assistant to do the odd jobs and overlook the work progress. Another thing you could do is go online and browse through some images related to home décor and interior design, and also invest in some magazines about the subject. This can give you a better understanding of what you desire and want for your own home.
Designing a house from scratch and giving your home a new look are two very different things. If you have bought a new home and want to design the interiors, it may be best to take an architect or interior designer on board. You could find a way and work closely with the team to ensure that it is 100% your vision that is translated into the space and not the interior designer's. It is not safe to work on a new house without professional help as the safety factors may be harmed in the designing process, especially if walls or pillars are to be broken; or plumbing is on the opposite side of where you want the WC or tub, etc. On the other hand, while redesigning a home most things are already in place such as the fixtures, lighting, cabinets, etc. these are very rarely touched or moved around. In these cases you can freely go ahead as a one man team to transform the home as you please.
In both cases, you will need to look at electrical appliances for the kitchen and other rooms of the house. These can be refrigerators, microwaves, air conditioners, etc. While microwaves and fridges are fairly easy to buy, when it comes to air conditioners there are some aspects you should look into. First is the size of the unit and tonnage. This will depend on the square feet area you intend to cool. The second is the air conditioner's energy rating. This is marked by 1 to 5 stars on the AC. The higher the rating, the better is energy efficiency of the product. You will also need to choose one suited best for your requirements from all the different types of air conditioners available in the market. These include window air conditioners, split air conditioners, central air conditioners, and packaged air conditioners.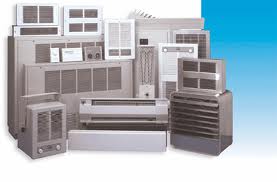 These days in addition to the various types of air conditioners, even other electrical appliances come with energy efficient ratings. This aspect of the products should be considered while shopping as it saves you a lot of money on electricity bills in the long run, especially if you intend to use the products on a daily basis.
Daniel is contributor of above post and currently working Be-Cool.in and doing a research work on
types of air conditioners
.
Want to participate in the Blinds Chalet community?
View details
Post a Comment