Interior Design Trends For Summer
May 14 2012
Interior design trends for summer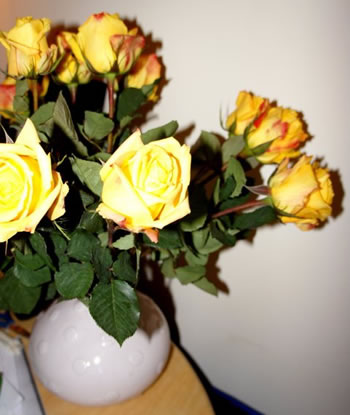 At the first hint of spring most of us are ready to pack away all remembrances of winter's cold grey days and prepare our homes for the glorious, fun-filled, sun-filled days of summer. It's time to wake up our homes from their winter slumber and enliven them with summer time colors and accessories.
Thinking practically
It's impractical to think you could buy new furniture as the seasons change. However, you can totally alter the appearance of your sofa and chairs with slipcovers. White is an appropriate color for summer but if your household includes kids and pets you might want to choose something bright, cheerful and more practical than white, such a bright fun colored throw. For households with children having a patterned throw is great because muck and stains are less likely to show up which means you won't have to put it in the wash every day!
Choosing great textures
It's time to remove heavy textured, dark colored rugs that provided warm and beauty in the winter and replace them with rugs in bright colors and lighter weight material – if you have wooden floors in your house sometimes getting rid of rugs all together can be a great choice. If you'd still rather stick with some kind of rug and floor cover then Sisal rugs or bamboo rugs are nice additions to a summer decor. A fluffy luxuriously soft shag rug would be an ideal summertime choice.
Window fashion for summer
Lighten up the window treatments for summer. If you're fortunate enough to have a window with a wonderful view, take advantage of that and keep your window treatment to a minimum to maximize your opportunity to enjoy the view. With gorgeous sunny skies and the beautiful colors of plants and flowers in summer – this is a prime time to show them off.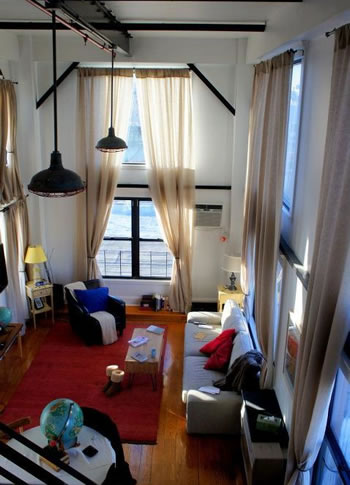 Bring some of summer's beauty inside your home. If you have a flower garden, cut some of the flowers and bring them indoors for everyone to enjoy. If you don't grow flowers, you can always find some spectacular bouquets or individual stems of flowers at a farmer's market. Be creative with the containers you display the flowers in.
Coastal themed accessories have been a favorite part of a summer design trends for a long time. Bring a bit of the coast into your home in unique ways. Display a collection of shells or sea glass in a glass bowl or jar. A lamp with a glass base filled with shells is ideal for summer decorating. Place some coastal themed magazines on your coffee table.
Changing the art on your wall so that it corresponds with each season is a budget friendly way to alter the decor and atmosphere of a room. Switch plate covers can easily be changed to reflect a summer theme.
In general, interior design plans for summer involve choosing bright colors and light textures. Adding in a few whimsical items is in perfect keeping with the fun that accompanies summer.
About the Author:
Contributed by a Elle, a writer working for
Calle Arco
, who provide luxury book binding and luxury gifts.
Want to participate in the Blinds Chalet community?
View details
Post a Comment