Four Steps To Planning And Designing For Your New Space
May 9 2012
Imagine the scene: you're about to move into a new house, apartment, or hole in the wall, and it's a space that you really want to design for. For months you've been diligent about jotting down interesting design tips and helpful hints from industry experts across various home décor blogs and magazines. Now it's time for you to realize your interior design ambitions in a space that you can call your own, something uniquely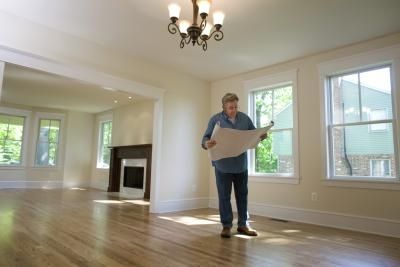 and unapologetically you. This is your time to shine.
It's an event that can cause serious consternation for most design-conscious people. I know the anxieties of designing a new space all too well, and I share my sympathies with those of you reading this who are about to start. In fact, I have some tips to share: I want to help you feel as prepared as possible when you plan the design for your own space.
Draft a detailed and realistic budget
The first and most important step to take when planning the design for your new space is to set a practical budget. And when I say a "practical" budget, I mean one that you know can be kept without depleting your finances. It also means that you come up with a number that you know you won't exceed.
A practical budget for your design should take all possible expenses, including cost for materials, furniture, accessories, moving fees (if you're transferring/buying a lot of new furniture), packing materials, and so on. Try to itemize as much as possible for your space ("2 dining chairs, approximately $100") so that you have as realistic a figure as possible when you add the expenses together. Your first budget will probably far exceed what you really afford, but don't despair. Simply go line by line in your itemized budget and make an executive decision about things that are unnecessary and things that you can't live without. You can wait for that trio of glass vases, but you could probably stand to have a decent couch.
Become intimately familiar with your floor plan
Once you've come up with a budget that works with your personal finances, take the time to conceptualize how everything will fit into your new space. I find that the best way to do this is to play around with potential layouts using the floor plan of the space. Planning the arrangement of furniture and access in the space this way makes the task a little less intimidating, not to mention less physically exhausting. If you plan out your space beforehand using the floor layout, you won't have to do the grunt work of moving a coffee table or a lamp back and forth until you find an arrangement that works. You'll do all the work on a computer, building and rebuilding layouts without ever lifting an arm. Just make sure that you get your dimensions correct!
Choose small investments over cheap buys
Interior design lends itself to lavish spending. Sometimes it can be really tempting to forgo that economical armchair from the thrift store and splurge on the mid century modern chair that caught your eye. Whenever a pricey item comes up unexpectedly, you'll be tempted to move things around your budget to accommodate it. My advice to you is that you assess the real value of a piece of furniture before you buy it to determine if it's worth your money in the long run. You might become enamored with a dining room table that looks nice now, but it might severely depreciate in value later on if it's a "trendy" piece.
If you do however come across pieces that seem like they will retain value, by all means try to work them into your budget. Furniture with clean lines, neutral colors, and an inoffensive aesthetic will always be in no matter what year you buy it (or sell it). Furniture made from real solid wood, "vintage" fabrics and accessories (think the 70's inspired dishes, vases, clock, etc.), black/white pieces are just a few of the looks that will always be in. If you take the time to purchase and curate timeless pieces, you'll never have to worry about recouping your expenses if you choose to sell.
Play by your own rules
Ultimately you should stick to your gut when you design your space. If a particular painting or a certain rug inspires you, and if it fits into your budget, by all means include it in your space. Don't worry about what others might think of it. The best part about interior design is that there are no limitations to what you can do with a space. If you can imagine it, it can happen!
Author Bio:
Maria Rainier is a freelance writer and blog junkie. She is currently a resident blogger at First in Education where she writes about education,
online degrees
etc. In her spare time, she enjoys square-foot gardening, swimming, and avoiding her laptop.
Want to participate in the Blinds Chalet community?
View details
Post a Comment