The Benefits Of Composite Wood Blinds, Shades, And Shutters
Apr 20 2012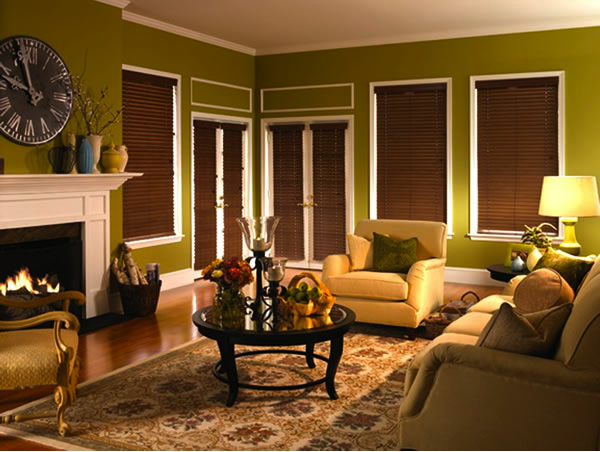 Composite wood blinds are commonly referred to as faux wood or fake wood blinds. They are made up of wood fiber and an extruded vinyl material. These composite blinds offer several unique benefits over their real wood blinds counterpart.
Pricing
They are significantly less expensive than real wood. Since these blinds are a combination of wood and plastic, they can be made cheaper. Plastic has always been a cheaper alternative than using real wood cut downs. Just because they are cheaper does not mean in any way that they are less reliable or durable.
Durability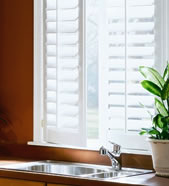 Composite blinds
offer a higher durability factor than real wood. They are more flexible when bent and can hold up to pets and children. It is always important to consider the durability of a product when it will be used in a high traffic area. This is also a major reason to consider a composite vertical blind. Most
vertical blinds
cover sliding doors to the outside of your home.
Water-Resistance
There are two types of rooms in your home where the use of composite wood can be crucial, your bathrooms, and kitchen. Moisture can cause real wood to shrink and become disfigured. Composite materials can withstand high amounts of moisture from a shower or nearby faucet. Composite wood blinds also work well in
kitchens
where we tend to have a window right in front of the kitchen sink. Splashing occurs often in the kitchen
The Privacy Option
Blinds Chalet carries a very unique composite product referred to as
smart privacy
. This particular faux wood blind does not have a center-routed hole. This particular feature is important for two reasons. First, it drastically reduces ambient light bleeding. Second, it eliminates holes in your blind that others could look through. This feature has become extremely popular for homeowners that want more privacy without a huge associated cost.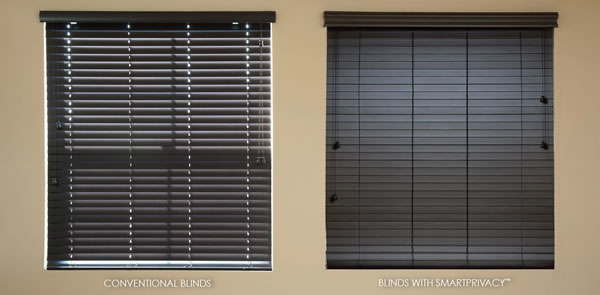 Conclusion
There are five benefits for composite wood blinds listed above. In reality, there could be ten or twenty. The most important benefits were outlined and explained in this post. Feel free to contact Blinds Chalet for any questions you might have regarding composite wood blinds, shades, and shutters. They are always willing to help.
Related Products
Post a Comment