5 Ways to Get Your Garden in Tip Top Shape for the Spring
Apr 19 2012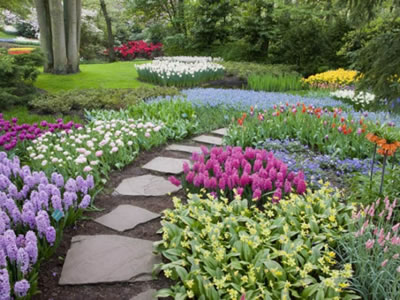 Can you believe that the cold gloomy winds of the autumn and winter months were spreading their depressive aura just a few weeks back? But no more—the spring is here! Get the barbeques out and those gloves on because it's time to fix up your garden! All you need to do is follow five easy steps that will drop the jaws of your neighbours as they see the best garden on the street!
Make a plan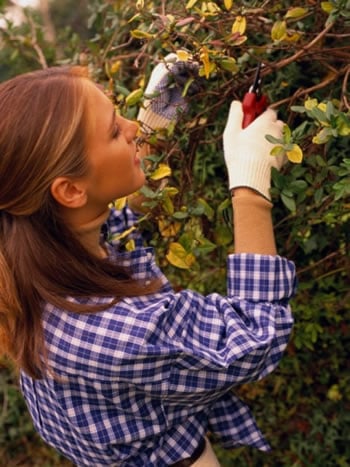 An essay needs an introduction, a project needs a brainstorm, and a purchase needs research. Everything needs a plan. Grab a hot beverage and take a walk around your garden. Figure out what you want and where. Try and visualize what it will look like. Remember that less is more—you don't want to have a cluster of weeds filling up your backyard. Some questions you may want to ask yourself: do you want to add more beds? Be more environmentally friendly and green? Totally change the layout of your yard, or just maintain what you had last year? Once you pick a plan, make sure you stick to it.
Clean up
Over the previous months, you will have had a build up of all kinds of ugly autumn and winter deposits. Unsightly pine cones, twigs, and leaves from the cold winter winds will screen your beloved garden. You can add the deposits with the compost to enrich the soil later, but make sure the leaves aren't too thick—if they are, chop them up! Some of the bigger gardens will be too overwhelming to clean. If there is a lot of damage, why not hire a
garden clearance
service?
Prepare
Pull out old weeds so they don't come back and haunt you later on. Dig up the soil or use a tiller so air can sufficiently reach the plant roots. Prune your shrubs and branches leaving a few inches above the collar. I know how you feel right now— you're excited to see those colors blossom already, aren't you! You can't wait, can you? Let's get on with it then!
Enrich your soil
If your soil is already black then tilling will be sufficient. If your soil is tanned, hard, and just seems like it cannot grow plants, then you may want to add about five inches of manure, compost, or fertilizer. Make sure you mix it well in with your pre-existing soil.
Finishing
Almost there folks! It is recommended that you put a two-inch layer of aged mulch on beds such as aged pine or shredded hardwood. This will keep temperature fluctuations in check, account for changes in moisture levels, and keeps the soil going by adding nutrients over time. Finally, you can go on and plant your seeds. Make sure you stick with the thought-out plan earlier and you plant vegetable seeds and other flower beds appropriately. At this point, planting seeds for cool season crops is ideal—vegetables such as asparagus, artichoke, beets, broccoli, Brussels sprouts, cabbage, carrots, cauliflower, celery, chard, kale, kohlrabi, lettuce, peas, radish, spinach, Swiss chard, and turnip.
Author Bio:
Sohaib Siddique is from
Anyjunk
, who provide junk cleanout through fantastic service and responsible disposal. Anyjunk is an easy and eco-friendly alternative to skip hire. Our crews take all types of waste, from furniture and electrical appliances to refurbishment waste and garden refuse.
Want to participate in the Blinds Chalet community?
View details
Post a Comment