Five Super Retro Design Trends For Your Living Room
Apr 13 2012
What's old is new again, or so they say but when it comes to décor and fashion, this old adage rings true. If you are looking for a way to change up your living room to reflect your retro style, try some of these tips!
1. Combining Old with the New
Redecorating the living room occasionally is a great idea to have a fresh look. The newest designing trend for living rooms is a retro theme. An important plan with retro designs is to also have a modern appearance to the home at the same time. Fabric and materials are usually better quality today than they were in the past. However, acquiring older furniture for a retro look is also possible. Real retro furniture can be found in local thrift stores, online and even stashed in a relative's basement. Items such as couches, chairs and loveseats, which have fabric covering, may need new upholstery or other repairs. Furniture such as tables, shelves, and other wooden constructed objects may be in fantastic condition or need to be refinished. Often a combination of true retro and new furniture or décor is used to create a retro design.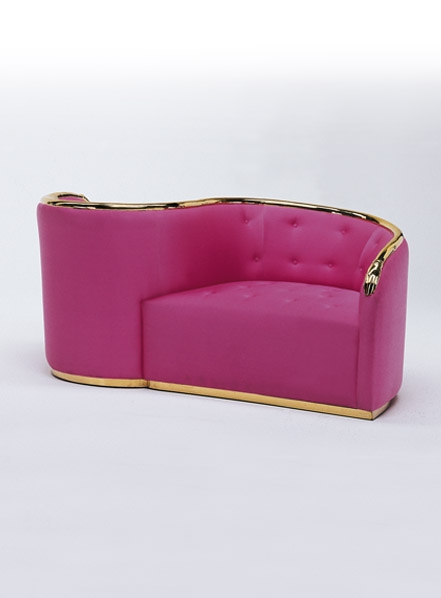 2. Basic Retro Ideas
Bright colors are an important feature with the modern retro design. Patterns are also part of the design feature, often with a combination of geometric shapes, floral designs and stripes in the same color theme. Plastic furniture is definitely part of this design look. However, wooden furniture can be painted glossy white or other colors to give it a shiny plastic appearance. Lamps often stand out in this design theme, they are often oversized and do not match the other furniture.
For a very true retro look, modern electronics might need to be hidden or disguised. This can be achieved with storage units with doors. It is also possible to buy retro stereos, record-players, clocks and radios to add to the retro theme. Textured and shag rugs or carpeting adds to the retro feeling. Beaded strands used as room dividers are a great way to create a retro theme. Add a few brightly colored vases and old movie posters to make the space feel like a blast to the past.
3. Orange Retro
Orange, yellow and gold are trendy retro colors for living rooms. Choose from a bright orange tone for upholstered couches and love seats. Add chairs that have a print flower fabric with a matching yellow, gold and orange design. Paint walls a bright yellow and baseboards an orange tone that matches the love seat and couch. Shop at an online retro store for long-necked arch lamps for lighting. Choose chrome-legged tables with clear glass tops. Use framed concert theme posters from the 1960s or 1970s on walls. Choose a gold textured carpet or rug that coordinates with the gold flower fabric on the chairs. Add flower-shape pillows to the couch and love seat in various shades of orange and yellow.
4. Upscale Retro
A sophisticated décor retro theme is also possible. Stick to basic neutral colors. Black upholstered furniture combined with white walls is a great way to begin the design. Add bright red chairs for extra seating. Add black and white center or end tables. Use red, gold and white for accents, such as lamps, vases and picture frames. Use wallpaper with a design that uses all the colors of the room to give the room a cohesive retro look. Add a black shag carpet or rug to finish-off the space.
5. Retro Pink and Turquoise
Use white glossy paint as a base on the walls of the living room. Add large vertical stripes in turquoise and hot pink gloss paint for a retro paint design. Use turquoise color couches and hot pink curvy minimalist chairs for seating. Purchase Parson-style plastic tables, desks and shelving in white to accent the white stripes on the walls. Hang round paper lantern-type lamps from the ceiling. Accent the room with large turquoise candleholders and large white candles. Place hot pink and turquoise color throw pillows in various shapes on the couches and chairs. Use a basic white shag texture carpet on the floor.
Liza is a blogger and an interior design enthusiast. She has embraced a blend of retro and new chic style with a
modern sofa
combined with funky retro chairs and wall hangings.
Want to participate in the Blinds Chalet community?
View details
Post a Comment