Cleaning Your Home with Eco-Friendly Products
Apr 12 2012
VS6EJY8H2EZT Keeping your home clean can feel like a full time job. It seems that every day the list of cleaning projects grows. Staying on top of the chaos is an important part of keeping your home running smoothly. Instead of relying on manmade chemicals to help you complete your cleaning list adopt a more green friendly approach to cleaning. The below tips and projects will not only help you to put together a green cleaning kit to make your tasks easier, it will also benefit our environment.
Furniture:
Dusting is one of the best methods of keeping your home clean. It helps to improve your home appearance, gets rid of those annoying dust mites and helps to reduce coughing and sneezing due to allergies. The best way to get rid of dust is by using a microfiber cloth. These cloths hold on to the dust naturally eliminating the need for dusting spray. If you want to have the lemon Pledge scent then add a few drops of essential lemon oil to the cloth before dusting.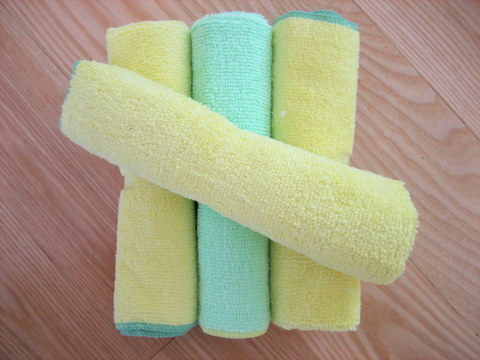 Image
via
You can also keep your furniture looking shiny by making your own furniture polish. For varnished wood: Combine 20 drops of your favorite essential oil, 2 tsp of olive oil and a ¼ cup of vinegar in a 16 oz spray bottle and fill the rest with water. Then shake up the mixture and spray the furniture normally with the microfiber cloth. For unvarnished wood – follow the above recipe and leave out the olive oil and the vinegar.
Hardwood floors:
Keeping hardwood floors clean goes a long way to making sure they stay in pristine condition. Take vinegar and add it to a bucket of warm water and wash the floor normally. It will pick up a lot of dirt you can see and also some you may not have seen.
If it's time to polish your hardwood floors try making your own hardwood floor polish. Unsealed floors: take linseed oil and an old rag and allow the oil to soak on the floor for about 10 – 15 minutes. Next, mop it up with more linseed oil. Sealed floors: Combine 1 part vinegar with one part vegetable oil in a bucket and polish the floors like you're polishing the car!
Carpets:
Freshen up your carpets and make your own natural carpet refresher. Combine equal parts baking powder and borax with any essential oil in a plastic bowl. For lighter scents use just 6 – 8 drops of oil and for stronger scents 8 – 10 drops. Next grab a container that has a shaker top such as an old parmesan cheese bottles, empty carpet powder box etc. Carefully scoop the mixture into the container and sprinkle on the carpet about 10 to 15 minutes before you're ready to vacuum. Once the mixture has had some time to sit, vacuum it up normally. Store the carpet freshener in a cool dry place and it will last for months.
Laundry:
Reduce the musty smell from your towels and other clothes by using a simple easy solution of baking soda and water. Select the cold water setting on the washer. Then throw the clothes in and instead of adding detergent use 1 – 2 cups of baking soda. Let the washer fill up with water and shut it off and wait for 1 hour. Restart the washer and let it continue the washing cycle. The nasty smell will be gone and instead of using the dryer hang dry the towels outside or on a drying rack.
Windows:
Cleaning the windows are one of the most time consuming jobs we do, and it doesn't matter how hard we work, streaks seem inevitable.. You can reduce streaky marks and clean your windows the green way by replacing that bottle of Windex with a combination of vinegar and water. Mix together 2 parts water with 1 part vinegar in the bottom. Spray the glass and wipe it off normally. To make it truly green, recycle your old newspapers and use them to wipe clean your glass – no more streaks.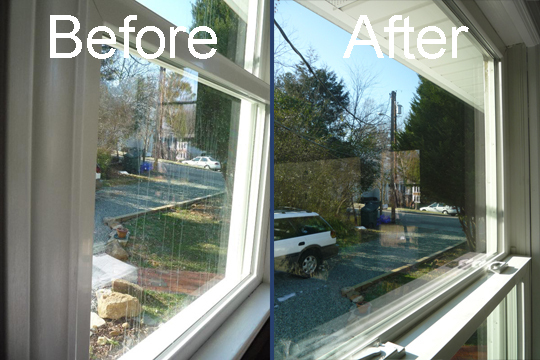 Image
Via
The above ideas are just the tip of the iceberg for eco cleaning ideas. There are lots of suggestions and websites dedicated to cleaning your home with eco friendly products so seek them out. You're now armed with the knowledge and skills to help the environment, your family and your pocket book. What could be better than that?
When Jeremy isn't blogging about green living he works as a Community Coordinator for EasyApplianceParts, an online DIY resource and
appliance parts and repair
retailer.
Want to participate in the Blinds Chalet community?
View details
Post a Comment