A Graywater Garden Means More Green All Around
Oct 11 2012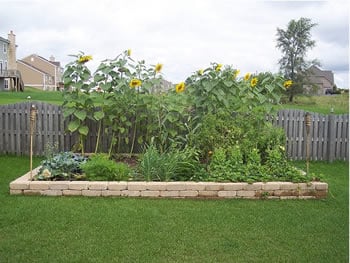 You probably just spent the whole summer figuring out how to cut your water usage, even if your home isn't in the region of burn bans and bootleg fireworks. You're probably looking forward to a comfortably cool autumn in which you don't shower with a stopwatch in one hand—a season where you can let loose and not worry too much about A/C, heat, or water. A low-maintenance, cider-saturated Oktoberfest of sorts.
Read Full Post »
Furniture that Goes Well with Kids
Oct 11 2012
How To Choose The Right Pond Pump
Oct 5 2012
Pond pumps
come in all shapes, sizes, and most importantly, prices. You can install a wonderful water feature for your backyard, and you can pay almost any price, from budget to deluxe.
Read Full Post »
Inspiration: Themes You Can Go For
Oct 5 2012
If you're like a lot of people, sometimes you just get bored with the same drab rooms in your home. The paint stays the same neutral colors, the furniture hasn't changed for the past ten years, and the only time new décor comes out is at Christmas. It doesn't have to be this way.
Read Full Post »