Blinds Chalet Was Featured On The Rachael Ray Show
Nov 8 2012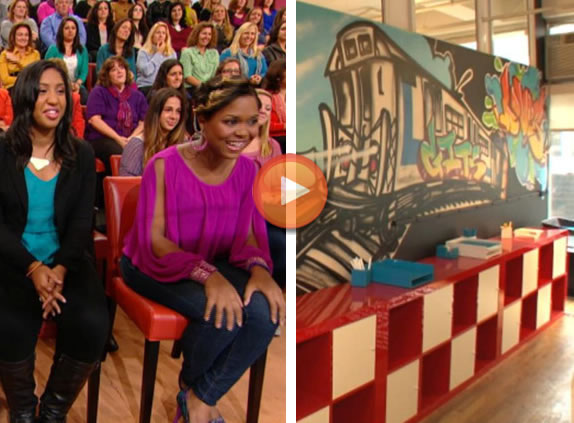 Watch The Episode
Here
We received a call in early October of this year from the Rachael Ray Show. They told us about a youth development center in New York that was in dire need of a remodel. This center is known as the
Urban Word
literary arts Education and youth development center. They also told us that they would be working with
Sabrina Soto
in order to complete a 48-hour transformation of Urban Word's facilities. The Rachael Ray show was looking for Blinds Chalet to help out with their window covering needs.
Who Is Urban Word?
Urban Word presents literary arts education and youth development programs in the areas of creative writing, spoken word, college prep, literature and hip-hop. They are a non-profit organization that is located in New York City. Shanelle, a mentor at Urban Word NYC who runs creative writing workshops, was featured on the Rachael Ray show when Sabrina Soto revealed the new workshop.
What Product Did Blinds Chalet Provide?
We provided Sabrina Soto with
Our smart weave 5% screen roller shades
in the color alabaster. The 5% refers to the openness of the material and the amount of light allowed to come through the shade. Sabrina chose this shade because it offers a contemporary look and allows for the students to see out over the city without restricting the light entering the room. This particular solar screen shade will also help to keep the hot or cold out of the classroom space.
Rachael Ray Show 48-Hour Transformation Results
The results of this transformation were stunning! You can see the before and after photos below. Sabrina Soto is extremely professional and great to work with. She redesigned and created a more functional and modern looking space. The window shades she chose look amazing in those four large windows.
Conclusion
All of us at Blinds Chalet were thrilled with the opportunity to work with Sabrina Soto and the women of the Rachael Ray Show. We are also grateful for the chance to help Urban Word. Blinds Chalet is proud of the high quality window treatments that we offer. Solar screen shades are just one of the many fantastic products that we offer.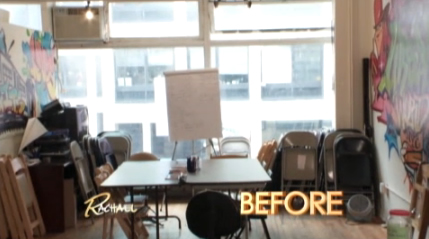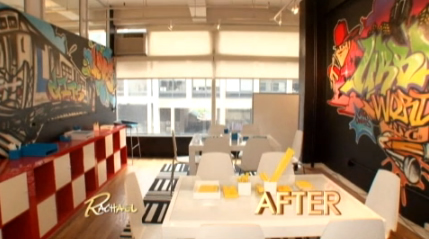 Post a Comment