A Look At Three Important Products That Allow You To Create A Custom Home Theater
Sep 6 2012
With the rise of ticket prices and annoying audience members, people are starting to create custom home theaters. Physical and digital media options are vast and the quality is good. WIth the cost of projectors decreasing, you can purchase a screen and projector for the cost of a large flat screen television. Most large televisions are about seventy inches. You can design a one hundred and fifty inch projection system for about the same price. Some are taking custom home theaters to a whole new level. Just look at the amazing Dark Knight Rises custom theater below.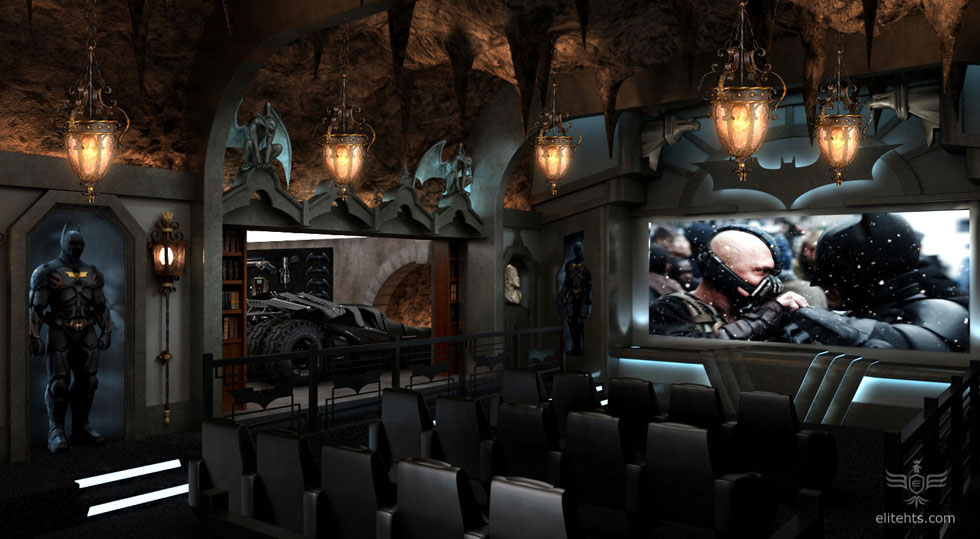 Home Theater Window Treatments
You may ask yourself, what do I need in order to have a nice home theater and enjoy my entertainment at home? Well you will need a quality projector, screen and sound system. But, you will also need to decorate that room both for aesthetics and functionality. For instance, putting a high quality blackout shade or blind into your window is crucial. In order to have great picture you must have light control. When most people think of
home theater window treatments
they think of big heavy drapes. Now, big heavy drapes are not a bad idea. They look good and can help with acoustics. But, most people convert every day rooms into their custom home theater. So you will want to purchase a home theater window covering that looks good and is functional. Certain blackout shades come with a motorization option. This allows you to raise and lower your shades with a switch or from a
smart remote control
.
Home Theater Seating
Another important furniture requirement for your home theater is seating. Most home theater owners use traditional couches or lounge chairs for their seating. However, some prefer to create a more unique movie going experience by installing custom seating. Custom seating will be a lot more expensive but the options are limitless. You are able to choose from a large selection of designs, colors, and sizes. In the picture below you will see three rows of
custom black theater seats
. Each seat is leather and comes with it's own cup holder and reclining capability. These seats offer much more to the user then your standard couch.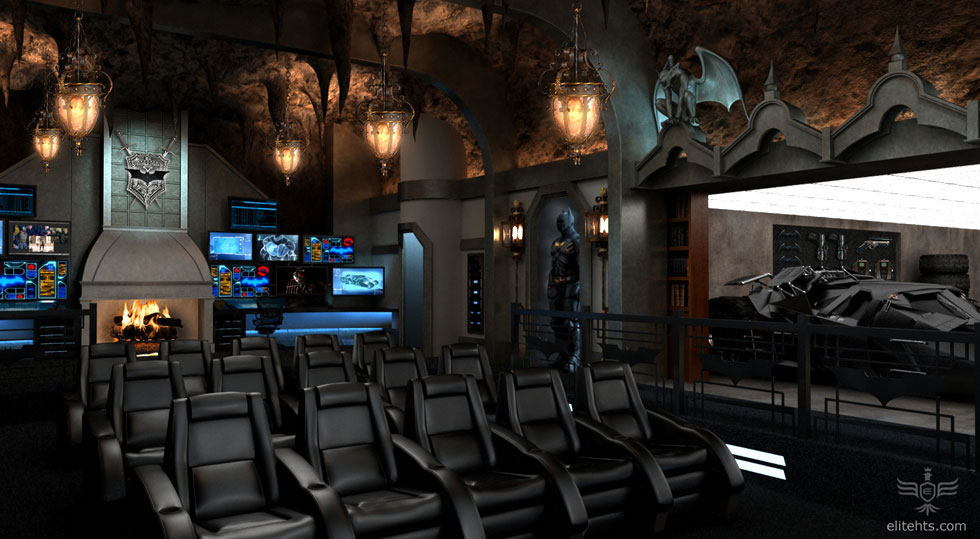 Home Theater Lighting
When purchasing home theater lighting products there are two things to consider. The first is can this light be controlled with a universal remote control. The second is will the light provided be soft or harsh. Most of the time you will have your room pitch black when you are watching a movie. This is to ensure that the picture quality is optimal. If you need to pause the movie it is much better to have a soft lighting system rather than a harsh one.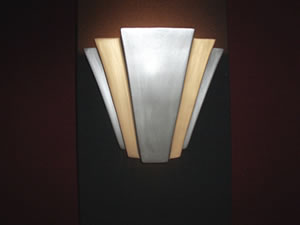 With harsh light your eyes will take a while to adjust back to the movie when you turn the lights down. Sconces are the best option for home theaters. Nearly all sconces can be used by an
Infrared Lutron light switch
. This allows you to control the light with a universal remote.
In this post I have focused on three of the many options and choices that are out there. But, I feel that these three could be considered the most important aside from the electronics equipment. If you can think of any other products that work great in your own home theater, please list them in the comments below.
Post a Comment