Top 10 Interior Design Blogs
Sep 30 2011
Blinds Chalet
understands the importance of good room design. When designing a room, choosing the right window treatments is extremely important. But, window
blinds
are just one part of the design process. We thought it would be a good idea to offer our top ten interior design blogs. This information is to help those who are looking for ideas and solutions for their design needs. Whether you are looking to add
wood blinds
to a room or purchasing
shutters
for your whole home, the resources available on these blogs will help you immensely with your design decisions. This list was compiled using a strict criteria and from our own personal experience. Our focus was on the information available, quality of the contributors and the website's ease of use in accessing that information.
#1
Design * Sponge
Design * Sponge is a blog ran by Grace Bonney. She offers a unique look at interior design. Design*Sponge has over 20 well qualified contributors. They cover multiple topics ranging from basic furniture to complete room ideas. They also post helpful before---and---after pictures. Design*Sponges DIY project page is reason enough to subscribe to their RSS feed. If you are looking for great design ideas or a simple DIY project, make sure to check out Design*Sponges blog.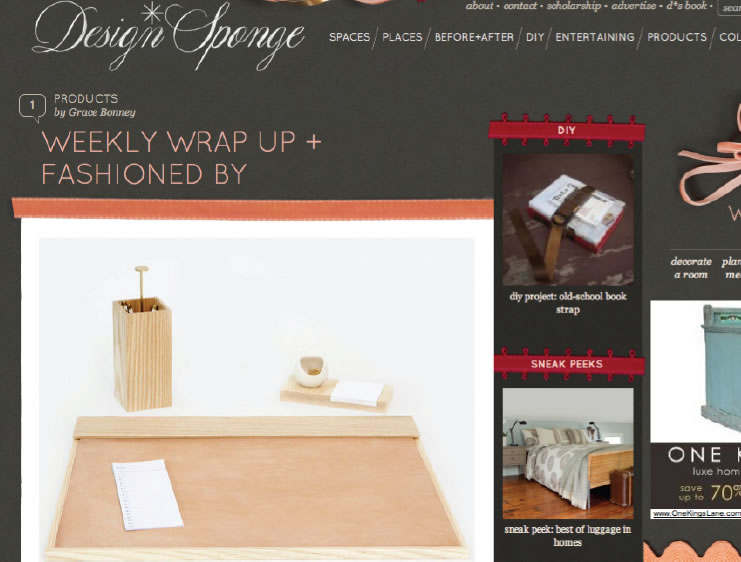 #2
Apartment Therapy
Apartment Therapy offers excellent resources for people looking to make their homes more beautiful. Their belief is that "good home design can be learned and achieved by all." They have over 70 contributors and a wealth of great information. Each post is carefully crafted to help the DIY type person achieve great results. They have a couple of sister sites that focus on kitchen design and design for those with children.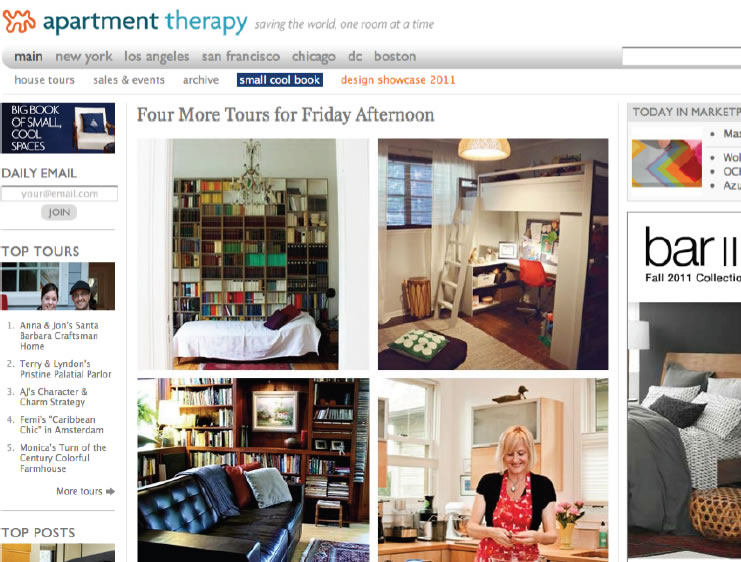 #3
Decor8Blog
Decor 8 was started by Holly Becker who is an interior design consultant and currently lives in Northern Germany. She is a fantastic author that provides great design insight. Besides herself, she has two other contributors: Leslie Shewring is a photographer who inspires creativity with her posts and Anna---Malin Lindgren lives in Sweden focusing on the handmade approach to decorating. Their blog is incredibly well---designed and offers a lot of great ideas.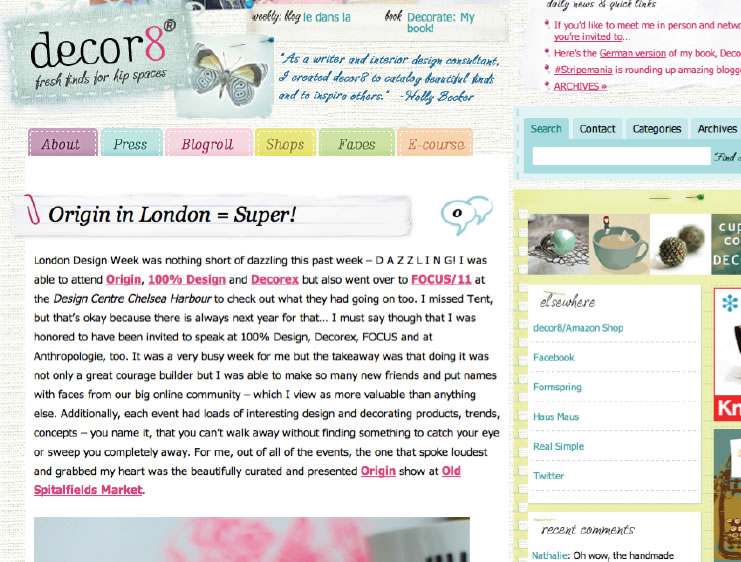 #4
Freshome
Freshome was originally a blog, but has turned out to be a full fledged online home design magazine. Their blog is very easy to navigate. You can research design based around a specific room or type of design. They have four contributors. A lot of the design ideas found on Freshome are very modern.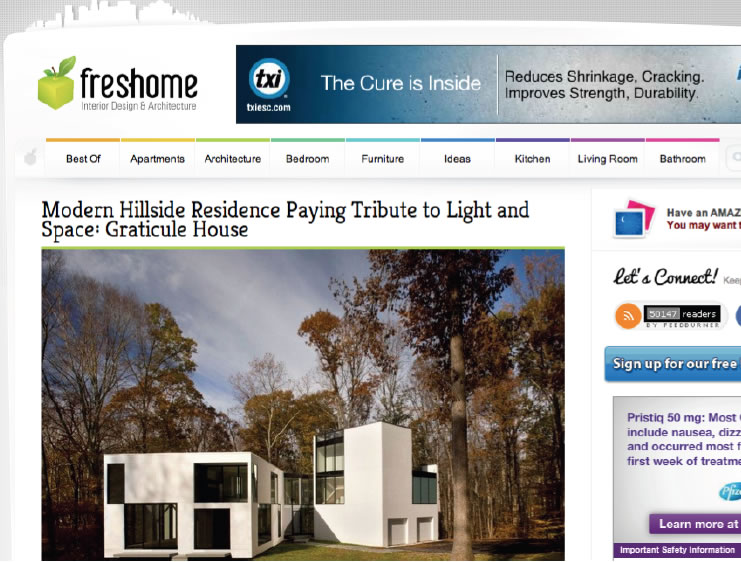 #5
Young House Love
Young House Love is a great blog written by Sherry and John Petersik. They are constantly changing things in their home. The best part of their blog is the detail in which they explain how to do things. They clearly outline the steps necessary to complete a project by using videos and illustrations. The Petersik family have great personalities, making their blog a joy to read.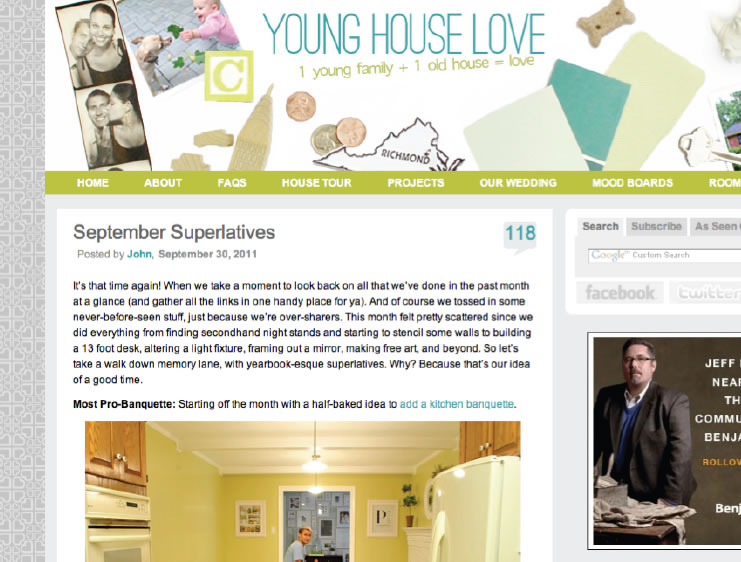 #6
Home-Designing
Home-Designing provides their readers with resources that helps them "visualize, create and maintain beautiful homes". They have compiled a lot of different design ideas broken up into room categories. We have found that the visual depictions of room on their site are extremely useful. They offer design ideas from around the world.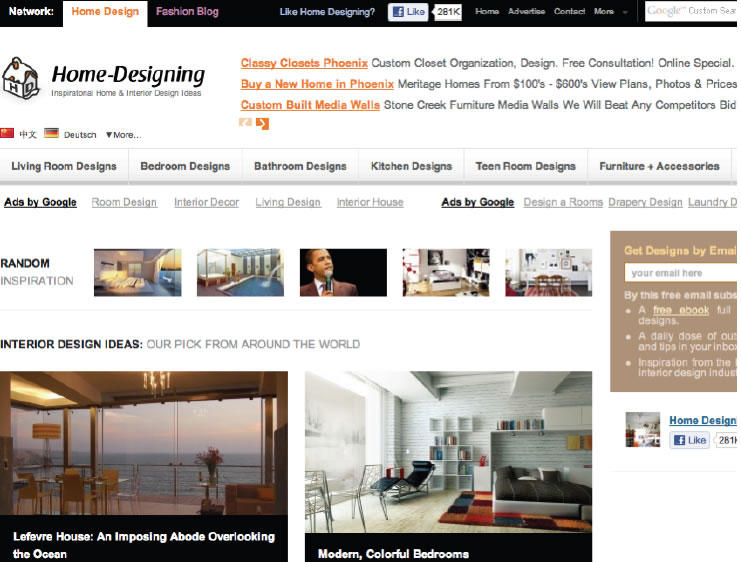 #7
Remodelista
Remodelista was started by a group of friends. They offer tips on design and products based on their collective remodeling experience. What is great about their blog is the wide range of furniture offerings they suggest. Whether you are looking for IKEA furniture or something more expensive, they will cover it. Another great resource on their site are the detailed product reviews that they provide.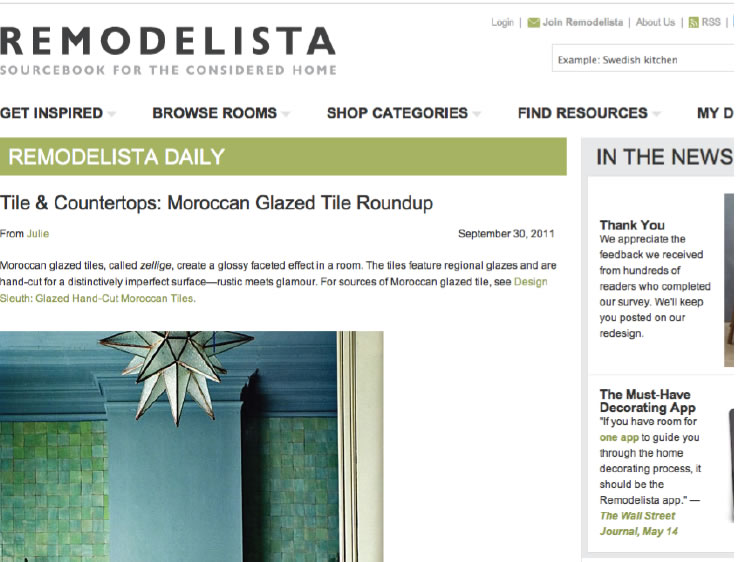 #8
Material Girls Blog
Material Girls Blog offers tips and advice on the latest trends and fashions. They also like to mix in pop culture. Six women run Material Girls Blog and all have extensive experience in interior design. They break their website into categories based on city. This gives you the chance to not only learn about interior design, but to be informed of great deals in your area.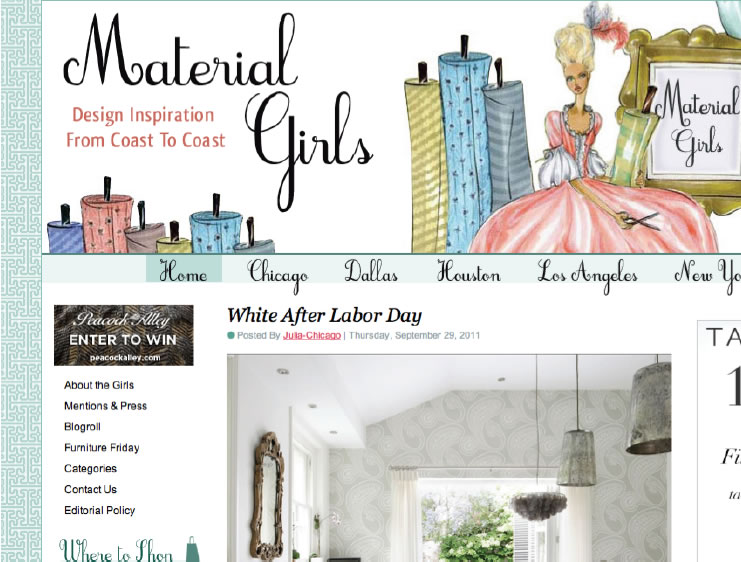 #9
The Inspired Room
The Inspired Room was created by Melissa Michaels. The blog is focused on decorating, homemaking and authentic living. She provides you with several great DIY projects and room tours. The room tours are submitted by her readers. Her site has a beautiful design and a lot of great resources. Melissa also provides you with a look at the design of her own home and you can find helpful information such as what paint colors she used in the FAQ section.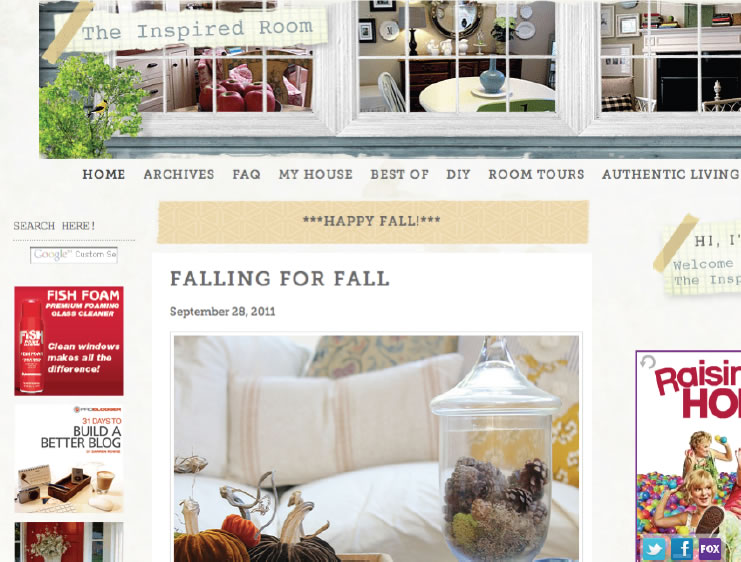 #10
The Lettered Cottage
The Lettered Cottage was created by Kevin and Layla Palmer. To them, their blog is their playground. They provide a unique insight into music and design. A great feature that they have is what they call "Pick my Presto". You simply email a photo of a room you are looking for design tips on. Then, Layla will use photoshop to create a design solution. It is a very unique way of interacting with her readers. Their blog has a fantastic design and a lot of great information.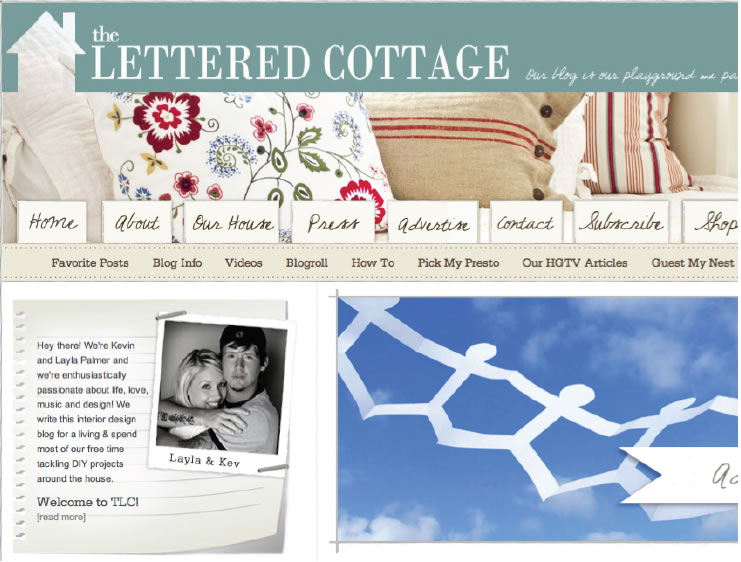 dushanbe
Mar 10 2012
Hello there, just discovered www.blindschalet.com on Yahoo, and found that it's really awesome. I will appreciate if you keep writing about this subject in future. Lots of people will benefit from your writing. Cheers!
anonymous
Mar 17 2012
I'm impressed of www.blindschalet.com , I need to say. Really not often do I encounter a blog that's each educative and entertaining, and let me inform you, you have got hit the nail on the head. Your concept is outstanding; the difficulty is one thing that not sufficient people are speaking intelligently about. I'm very blissful that I stumbled throughout this in my seek for something regarding this.
France
Mar 28 2012
Matchless topic, it is very interesting to me )))) tHANKS www.blindschalet.com tEAM
loose weight
Mar 31 2012
You got a very great website www.blindschalet.com , Glad I noticed it through yahoo.
????? ?? ?????
Apr 13 2012
But I want to tell that this www.blindschalet.com is extremely helpful, Thanks for taking your time to write this.
Crandon
May 23 2012
thanks for the fantastic post, suggested to my friends and co-workers!
frielcoli
Jun 9 2013
I used to read a great deal of books but now I surf the internet looking for really good blogs like this one to read. this was a good read thanks!
Chairs
Feb 11 2014
your blog is very nice i like it
Panel Beaters
Feb 22 2014
your blog is very nice i like it
Panel Beaters Florida
Mar 1 2014
this is very nice blog i really like it
Jewellery Stores Johannesburg
Mar 7 2014
your post is very nice i like it
Post a Comment