Q:
I need faux wood blinds with a slat width of 1.5 inches. Are the 2 inch slats actually 2 inches or smaller?
A: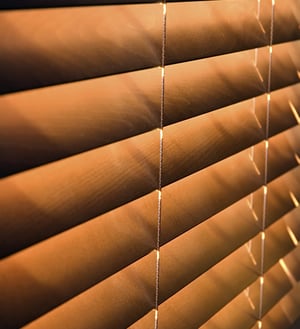 Our faux wood blinds come in 1 inch blinds, 2 inch blinds or 2 1/2 inch blinds. We do not carry a 1 1/2" faux wood blind. 2 inch faux wood blinds are the most popular. 1 inch faux blinds are great for mounting on doors or for windows with shallow depth.

The size specified on our faux wood blinds is pretty accurate. Our faux blind slats measure within 1/8" of the size specified. A 2 inch faux blind slat would be 1 7/8 inches to 2 inches. One slat size exception is our tapered slat faux wood blinds that are slightly undersized.

Shop our faux wood blinds and choose the slat size that best fits your needs and taste. Blinds Chalet offers free shipping on faux wood blind purchases, top quality faux wood blinds and excellent prices. Buy your faux wood blinds today!
1
answers