Q:
I am looking for natural material blinds and wondered what you carry?
A: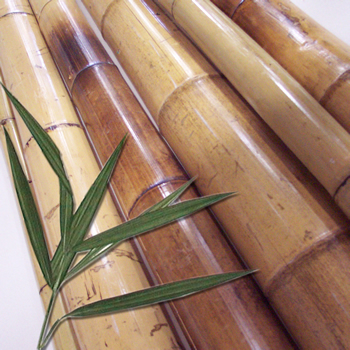 Blinds Chalet offers a wide selection of natural bamboo shades made from simple bamboo as well as other natural materials such as rope, jute, and grass. These items make each blind unique because of the natural patterns created by the materials used. Weaving different items together creates a wide range of fabric patterns and styles. Shop from simple bamboo shades to more intricate fabrics that add grasses and jute to the blinds. These items can also be stained to add color to the shades.

Because woven wood shades are made from all sustainable natural materials they are eco-friendly. Bamboo grows very rapidly and replenishes itself. Our Tavarua woven wood shades for instance are cut from natural forests that grow back over time. Not only do these natural blinds look good they are easy on the environment!

Watch for our many promotions we offer on our bamboo shades including free shipping, free edge binding and free liners. Our prices are the best around and our quality is excellent. Buy you natural material blinds from Blinds Chalet and you will be not be disappointed!
1
answers