Q:
What product you would suggest for west facing window treatments? I need something that insulates my windows and reduce my energy costs.
A: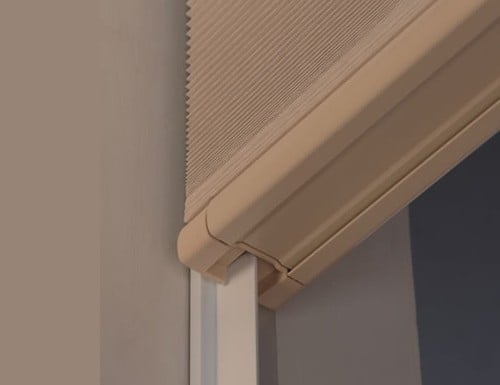 West facing windows receive a lot of sun during the afternoon and evening hours. For windows that are exposed to the sun such as west facing windows we recommend window blinds that are good insulators. The better they insulate the less heat gain you will get when the sun beats in saving you money. Top insulating blinds include honeycomb cell shades and shutters.

Honeycomb Cell Shades
Honeycomb shades are made with a unique fabric that has cells. These cells trap air an create an insulating barrier between your windows and your home. This insulating barrier reduces the amount of heat gained from the sun and lowers energy bills. This is especially important with west facing window blinds.

The best honeycomb shade that insulates the most is the ComforTrack shades. ComforTrack shades are simply a honeycomb shade with an added side track to help block the additional heat gain between the window frame and the edge of the window shades.

Plantation Shutters
Shutters are also good insulators because they create a barrier completely around the window with no gaps for heat gain. Shutters come in various grades from real wood to less expensive synthetic materials.

Whatever your style or decor, Blinds Chalet is sure to have the right window treatments for your west facing windows. Shop online and save today!
1
answers