Q:
I am interested in your SlumberShade 3/8" Blackout Double Cell Shades. The manufacturer's website says these are available with cordless top down-bottom up but I cannot see it listed as an option on Blinds Chalet. Can you tell me if the SlumberShades can indeed be ordered with cordless top down-bottom up?
A: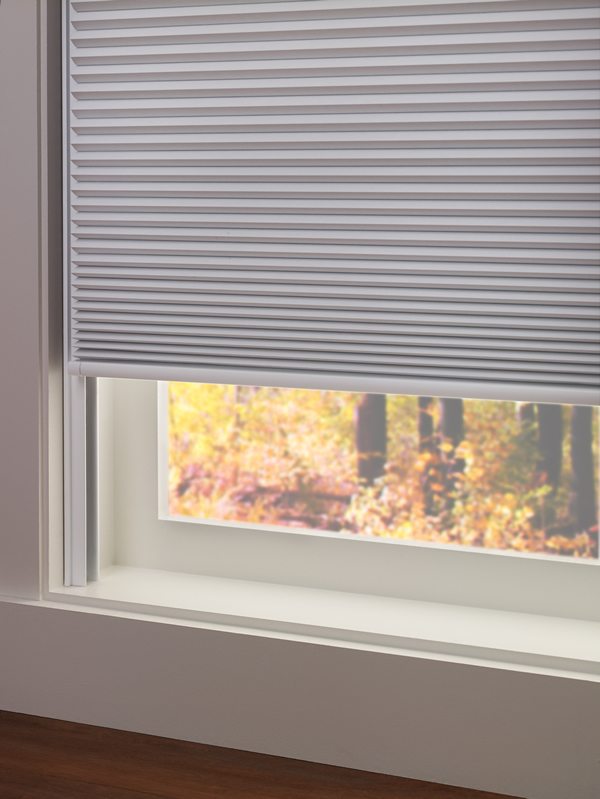 The cordless top down bottom up feature is available on the SlumberShades but not on the blackout 3/8" double cell shades. The reason for this is the weight of the double cell blackout fabric is too heavy to operate smoothly with the cordless lift system. The cordless top down bottom up feature, however, is available on the 1/2" SlumberShades.

Cordless top down bottom up shades integrate both the top down bottom up feature and the cordless lift. They operate without lift cords. Simply raise and lower the window shades using the bottom rail. The top down bottom up feature allows the window blinds to be lowered from the top down providing privacy on the bottom portion of the window while letting light pass through the top.

SlumberShades are made with blackout fabric as well as sidetracks to block the additional light seepage between the window frame and the shades. These features create a unique blackout shade ideal for bedrooms, home theaters or anywhere you want to block light from entering your windows. Buy your SlumberShades from Blinds Chalet and get free shipping on your order!
1
answers