Q:
Which blackout shade model and color can we buy from you that blocks out as close to 100% of the light as possible? I need it for our photo studio windows, to block studio flash light from being seen outside.
A: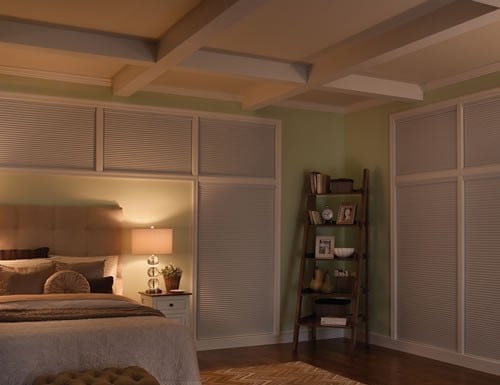 Blackout SlumberShades

The top product for light control is the SlumberShades. Slumber Shades are the official window shades of the National Sleep Foundation. Designed with top and bottom seals to block out the light from entering the room, Slumber Shades are perfect for photo studios, dark rooms, theater rooms and bedrooms.

Most blackout shades are designed with blackout fabric but allow light to pass between the window shades and the window frame. SlumberShades are also made with blackout fabric but add additional light control side tracks and other seals that block more light. You will not find a better light control window shade! Buy SlumberShades now!
1
answers