Side Mount Blinds - Faux Wood Blinds with Arch Top
Q:
I have windows that have an arch at the top. I am only wanting to hang standard blinds and leave the arch open. Are your faux wood blinds mountable by attaching to the drywall on the sides of the windows?
A: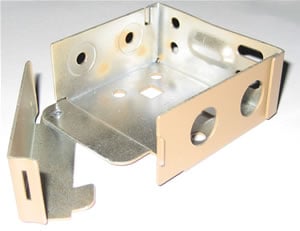 Each of our horizontal blinds such as wood blinds or faux wood blinds come with brackets that allow them to be installed in multiple ways. This allows the blinds to be mounted on the sides of the window frame, leaving the arch window open at the top. If you want to cover the top of the window, an arch top window treatment may be added as well.

Each bracket has mounting holes for top mount blinds, side mount blinds, or through the back for outside mount blinds. Use the mounting holes that best fit your application.

Our wood and faux wood blinds come in different slat sizes. Choose from 1 inch, 2 inch, or 2 1/2 inch blinds.

For more information on side mount installation for faux wood and wood blinds, please reference these install instructions.
1
answers