Q:
When ordering 1 inch wood or faux wood blinds for doors, is there something that you can order that holds the blinds down at the bottom of the door so when the door opens and closes the blinds do not fly all around.
A: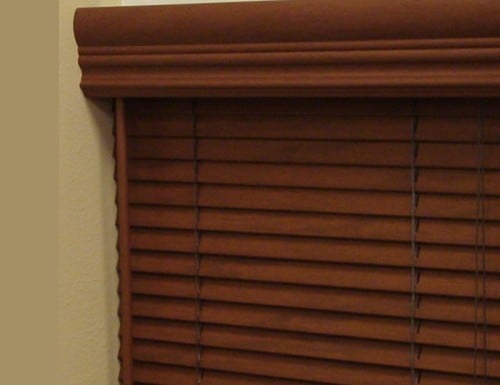 1 Inch Faux Wood Blinds

Yes. Our 1 inch wood blinds or faux wood blinds can be ordered with hold downs that tie the bottom of the blinds to the door. Hold downs are simply small brackets that attach to the door and then clip onto the bottom rail of the blinds. This keeps the bottom of the blinds secure so they will not swing when the door is opened or closed. Just email or call us after you place your order and we can add this option to your order.

One inch blinds are ideal as door blinds. Because they are not as deep as 2 inch blinds they will not intrude as far into the room. They have smaller slats, a smaller headrail, and a smaller valance than 2 inch blinds.

Shop online and save. Because you measure and install yourself you save and our 1 inch blinds ship for free! Buy your 1 inch blinds today.
1
answers