Choosing the Different Windows for your Home
Jul 3 2013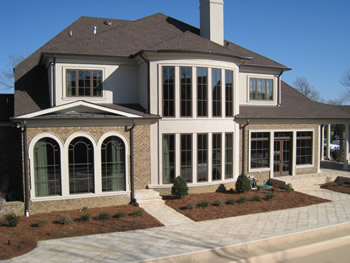 Restyling your home can be fun and exciting! Most people change the big things, like tearing down walls and adding extra rooms. There is one particular aspect to the home that most people gloss over when revamping a house: the windows! Windows open your home to a warm and inviting environment, and can completely transform any type of room. There are many different styles and choices to choose from, which can become a little overwhelming, especially if you're a new shopper. However, I've picked some of the few that are a little rare, so you can be set apart from the rest of the houses in the neighborhood.
Stationary Window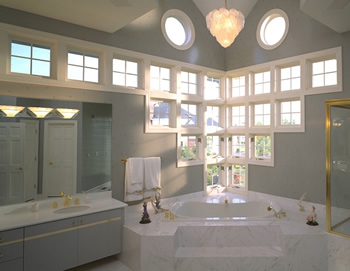 A stationary window does not open, but it allows you to choose any angle or shape you wish. This can be fun in different settings of your home, and can completely transform the way the room feels. Have fun with this and go across corners, drop the angle down to meet the floor of the room! Any style you wish can become possible with this style of window.
Window Tinting
Tinting the windows in your house can save you big bucks. Don't worry, this doesn't mean you're going to be in a dark home; visible and natural light will still shine through. Having tinted windows helps block out the suns radiation in your home, thus reducing your energy bill. Not only does it help save you on your finances, but it also helps protect any furniture you may have from fading. Having tinted windows also gives you and your family more privacy from anyone peering in.
Stained Glass
Most people wouldn't think to have a stained glass window in their home; because most people stereotype stained glass windows with cathedrals and huge pieces of architecture. Even though this may be easily paired together, having a stained glass window in the home can be the perfect decorative touch for your room. You can choose from a wide range of stained glass: patterns, colors, actual figures or objects, etc. A stained glass window can transform a dull room into a room full of wonder and warmth.
Jalousie windows
These windows are an old touch of southern charm. These windows are used to let a breeze through, even when raining. The glass slants on the windows prevent any rain from coming through, and the screen protector on the outside still stops bugs from coming in. Jalousie windows are a different style, but still hold great sophistication.
Pattered Glass
This type of glass helps further your security in privacy. This window has a pattern on the exterior so it makes it harder to see through—most commonly used in bathrooms. However, it could be a classy touch to include in an office space, or a guest bedroom. It offers something different and unique—all the while still holding its true purpose of privacy.
There are many different styles of windows, some I'm sure I've never even heard of. But what most people forget is that changing the style of a window can completely alter the look of the home. Windows offer a chance to the outside world, and let natural light in. The way you style your windows set the mood for your home, and the way it's presented. Choosing the right window for your home can be a little daunting, but with these new ideas, hopefully you feel inspired to open up your house to new and improved windows.
Naomi Broderick is a professional writer who is secure in her abilities and even more confident in her parenting. When she's not juggling her three children in the front yard she writes for
ProtectYourHome.com
, a leader in
home security
.
Want to participate in the Blinds Chalet community?
View details
Post a Comment