5 Hot Trends for Remodeling Your Kitchen
Jun 3 2013
The appearance of modern day kitchens has already started to carry a touch of nineties with dark wood cabinets and granite countertops. If you are planning of building or renovating your house, consider the following top five trends and styles of the contemporary kitchens. Most of these styles are easy to adopt and does not even demand much time or money.
White and Wood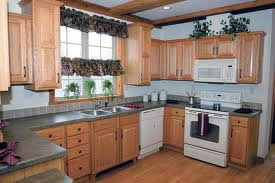 White and wood combined with black always results as an intriguing combo. It's modern and warm at the same time and is perfect for butcher block countertops and other small or big kitchen cabinets. Usually, you might encounter white countertops with wooden cabinets. However, try the reverse! Wooden countertops with white cabinets also work equally well. This contrast really stands out especially in rustic based kitchens.
Subway Tiles
Whether it is a white and glazed ceramic tile or the usual subway tiles, both the forms have gained a tremendous popularity in the decor industry for the past few years. These lovely looking and traditionally designed tiles impart an amazing look to the modern day kitchens. The latest and unique trend among the styling of subway tiles is to go for an extra dark grout which will eventually provide the tiles with an exceptional depth. Moreover, it then becomes much easy to clean the tiles. You can also try putting square white tiles with extra dark grouts so as to provide a more contemporary look to your kitchen.
Marble Countertops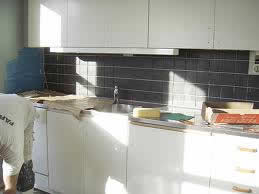 Marble has always been a popular choice among the materials for kitchen remodelling. But marbles come with a drawback of high maintenance. However, if you are willing to put in that extra mile of efforts, marbles can actually provide your kitchen with a high class and appealing look. Pair the marbles with white cabinets for a spectacular and more sophisticated look. Since almost every marble material is an authentic and natural one unlike other kitchen modelling materials, it is always a great idea to add some visual texture to them for a more modern kitchen. Another hot trend popular in the market these days is to combine marbles with brass or black counter tops.
Two-Tone Cabinets
The two tone cabinets have actually emerged as the hottest trend of the kitchen modelling in the industry. Painting both the lower and upper kitchen cabinets in two different tones not only add an interesting contrast to the kitchen but also provide a vibrant and perky look to the entire place. Also, this is one of the easiest makeover you can provide to your kitchen all by yourself. For a traditional look, go for a black and white combination, however, for a softer look pick white and green.
Open Shelving
This style for kitchen modelling is both highly popular and controversial at the same time. One of the amazing advantages of open shelving is that it makes a smaller kitchen appear much larger and spacious. Therefore, it provides you with abundant opportunities to display all the lovely things and other crockery you possess. However, you would have to stash all your souvenir print glasses and plastic stadium cups into the lower cabinets. Elegant wood shelving has also lately become a popular trend among the designing and styling of sophisticated kitchens. For a more bohemian appeal, try adding baskets and crates to the upper shelves. One of the best and smartest methods to take the advantage of these open shelves is to decorate them with the modern, antique or other styles of kitchen items you possess. This will not only bring the appreciable items to notice but will also aid in imparting a suave look to the entire space.
Author Bio:
Stevia Clark is a kitchen and bath remodelling specialist. She also writes a regular column in an international home décor magazine and she is also a member of
Federation of Master Builders
.
Want to participate in the Blinds Chalet community?
View details
Post a Comment