Q:
We have installed everything from our express 2" wood blinds order except the sides of the valances. We have attached the fronts with two plastic brackets but can't see how the sides attach. Please let us know.
A: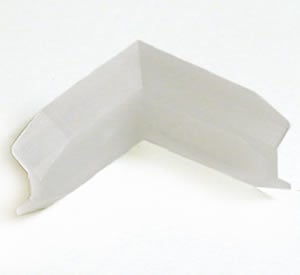 To attach the valance returns or sides, you should have two small plastic l-shaped brackets. One for each side of the valance. Insert one side of the valance corner bracket into the routed groove on the back side of the valance. You will then attach the valance return in the same manner to the other side of the l-bracket that will be extending out of the back of the bracket. Repeat this process for the return on the opposite side of the valance. You should now have attached both valance returns to your wood blinds.

Outside mount blinds offer valance returns or sides that are designed to cover the sides of the headrail and mounting brackets.
1
answers