Q:
I received two
Platinum wood blinds
with the 5 inch valance. I only received 4 metal valence clips. Each valence has 3 pieces. How do I connect the sides of the valence to the valence? Am I missing something? The instructions do not say anything about installing the side pieces. Help.
A: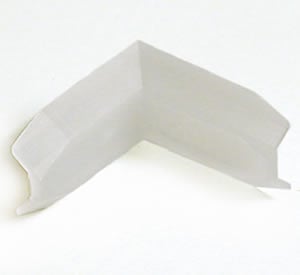 For shipping reasons, most of our
wood blinds
come with the returns not attached to the valance. This prevents the returns from being broken or separated from the main piece of the valance. We use a small L-bracket to attach the returns to the rest of the valance.
Simple slip the L-bracket into the groove on the back of the valance. The opposite side of the L-bracket should point towards the back of the valance. Slide the return on the opposite side of the bracket.
Standard valance on wood blinds is just one piece of crown molding. We offer a "cornice style" valance upgrade at no charge. This type of valance is the same crown molding valance with returns on inside mount
window blinds
.
Bookmark/Share this page: