Q:
I am Looking for vertical blinds that you can see out but no one can see in.
A: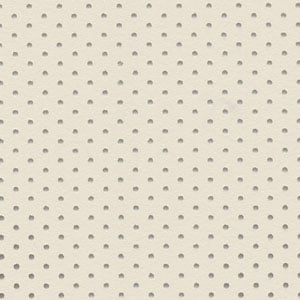 Close up of a perforated vertical blind slat.

What you are looking for would be our Perforated Vertical Blinds which come with PVC vanes which have small pin holes. These small hose make the vanes similar to a screen which allow you to see through them when it's light outside.

For the record let us just state that any window covering which you can see though will not provide complete privacy. During the daytime you will be able to see out without others seeing in but at night when it's dark outside it is reversed. Keep this in mind with any screen window covering.

Screen vertical blinds or perforated blinds are great for offices or other rooms with large windows which you want filter light, reduce glare but still be able to see outside.

You may also consider our screen roller shades. They come in screen fabrics with varied openness in a wide selection of colors and styles.
1
answers