Q:
I am interested in the Horizontal Fabric Shades and Soft Sheer Shades. I can't tell by the photos what the difference is between these two window treatments. Can you explain?
A:
The main difference is in the fabric and how the window shades function. Both the soft sheer shades and the horizontal fabric shades are soft window treatments made with fabric. Both operate in a similar manner to horizontal blinds, however, the soft sheer shades have a sheer material when in the "tilt" position where horizontal fabric shades separate and look like a horizontal blind when "tilted". Both soft window shades also raise for an unobstructed view through the window.



Horizontal Fabric Shades

Comparable to the Hunter Douglas Trio®, horizontal fabric shades come in two different styles. First is the Insulated shades which are similar to a honeycomb shade. Each of the honeycomb cells can be separated and collapsed when "tilted" where the other horizontal fabric shades are more of a pleated shade which offers less insulation and energy savings.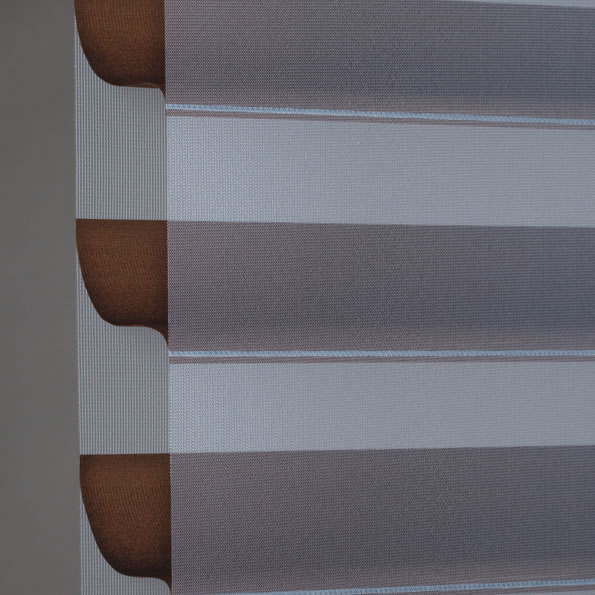 Soft Sheer Shades

Similar to the Hunter Douglas Silhouette®, soft sheer shades have two sheer panels with a opaque "louvers" or "slats" that "tilt". The sheer material is typically neutral in color and the louver fabric may vary in color making the color of the sheer shades.

1
answers