Q:
Do you carry any sheer window shades? I would like a sheer blind that allows filtered light to enter the room.
A: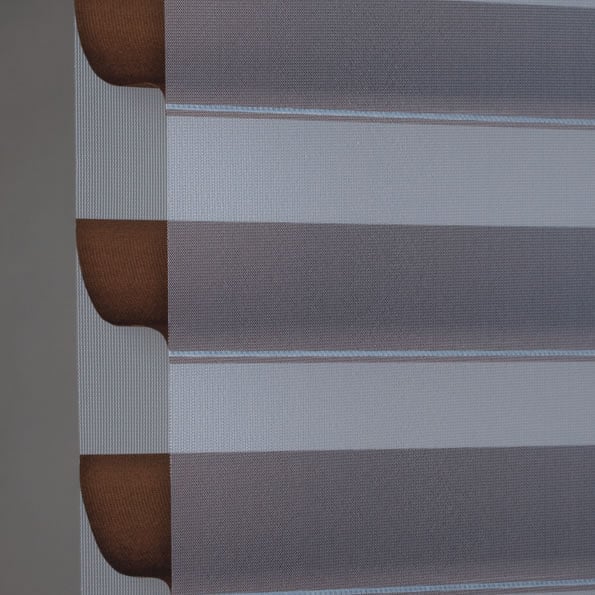 Side View of Sheer Shades

For sheer window shades we have a few options. Our most common sheer shades are our soft sheer shades which come in either light filtering or room darkening fabrics. Similar to the Hunter Douglas Silhouette, soft sheer shades are designed with a fabric vane suspended between two sheer fabrics. This vane can be either "closed" for privacy and light control or "opened" so only the sheer fabric is visible. The suspended vane fabric is either a light filtering fabric or a blackout fabric and can be different colors.

Soft sheer shades offer both sheer window shades and a privacy shade in one. The sheer shades can also be raised so none of the shades are blocking the window as well. Sheer blinds are ideal for letting filtered light enter the room during the day while still providing some privacy and UV filtration over an open window.

Solar screen roller shades could also be considered sheer shades. Made with screen fabric woven with various degrees of openness for different degrees of light control, solar shades do not block the view. Solar screen shades are excellent for light control for offices, restaurants, businesses or anywhere you want to filter light without blocking the view. Screen shades are a great way to reduce energy bills by cutting down on the UV penetration through an bare window.
1
answers